LOS ANGELES, CA (May 18, 2017) — The World Trade Center Los Angeles (WTCLA) today released the report Foreign Direct Investment in Southern California, 2018 as a precursor to the Select LA Investment Summit, slated for May 24th, where international investors will develop relationships with LA's business leaders to foster future investment deals in the region.  Foreign Direct Investment (FDI) in the region, and in particular Foreign-Owned Enterprises (FOEs) are a major contributor to employment. The report found that over 10,000 FOEs employ approximately 428,000 people in Southern California.
The report sheds light on the changing dynamic of FDI in the region:
In total, there are over 10,000 firms in SoCal that have foreign ownership, employing approximately 428,000 workers in the region.
The top three countries whose business investments generate employment in Southern California are; Japan (85,874 jobs), UK (63,739 jobs), Canada (40,819 jobs). While China ranked #8 on the list, jobs at firms with Chinese ownership increased 148% over the past two-year period, to 15,968 jobs.
Overall, the number of foreign-owned firms increased, but the number of jobs declined slightly in Los Angeles and Orange Counties.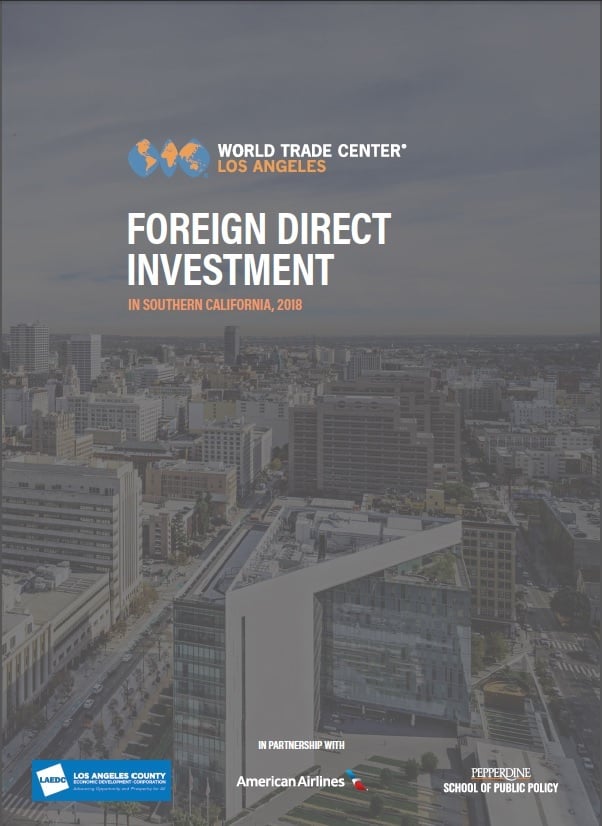 "This third year of our FDI report is starting to reveal trends, and analysis will inform our work of attracting investment and companies to the region," said Stephen Cheung, President of WTCLA.  "We believe that the increase in FOE firms in the region will have significant, positive impact to the regional economy."
The 2018 Select LA Investment Summit is Southern California's premier international trade event that brings together hundreds of global investors with business and governmental leaders from Southern California . As the recipient of the International Economic Development Council's (IEDC) 2017 Silver Award for Outstanding Event, Select LA is an essential platform for businesses seeking to secure foreign direct investment (FDI) opportunities and gain exclusive insights into market trends and deal flow throughout the Los Angeles region.
For the first time at the summit, a business making outstanding contributions to job creation in the LA region will be honored with the 2018 Select LA Foreign Direct Investment Award.  This year's inaugural awardee is BYD Motors, which now employs over 800 people at its Los Angeles County electric bus manufacturing operations, providing good jobs for Angelinos, technologies that are helping Los Angeles improve air quality, and fueling rapid growth of LA's exciting advanced transportation industry cluster.  BYD Motors' President Stella Li will accept the award on behalf of BYD.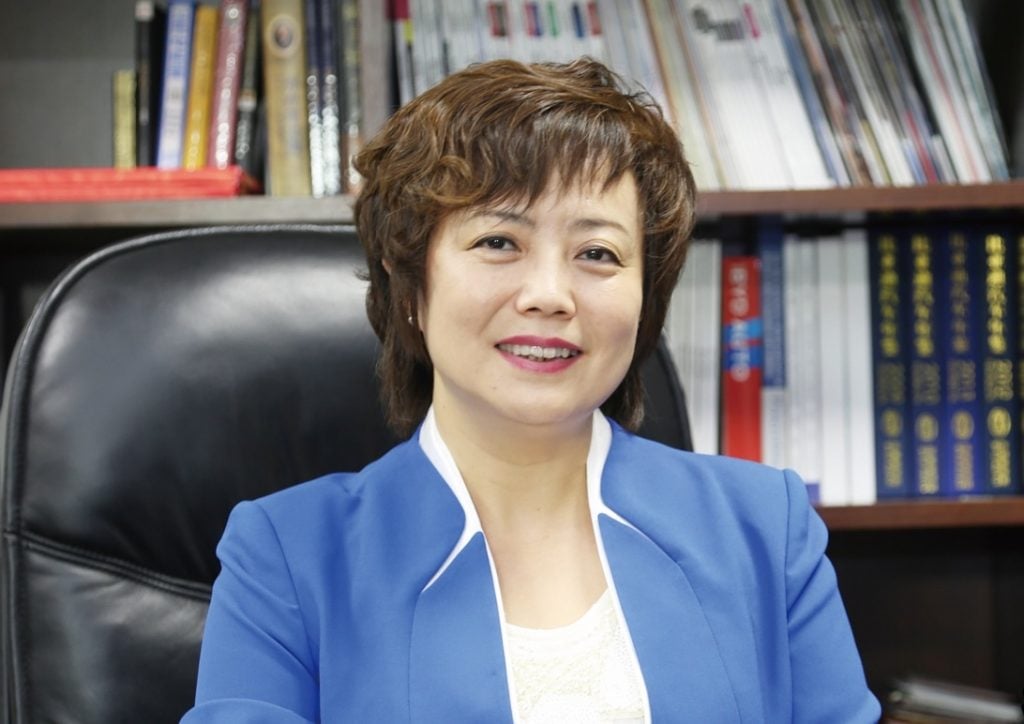 "We are proud to be recognized for BYD's positive impacts on the L.A. economy, especially our ability to improve the workforce through higher wages and job growth", said Stella Li.
Speakers at Select LA Investment Summit include City of LA Mayor Eric Garcetti, Dr. Patrick Soon-Shiong, and a full schedule of leaders and experts on key sectors of LA's economy, including;
LA's High-Tech Industry
Venture Capital
Real Estate
Industry 4.0: Robotics, Automation and Data
Bioscience
eSports and Gaming
Advanced Transportation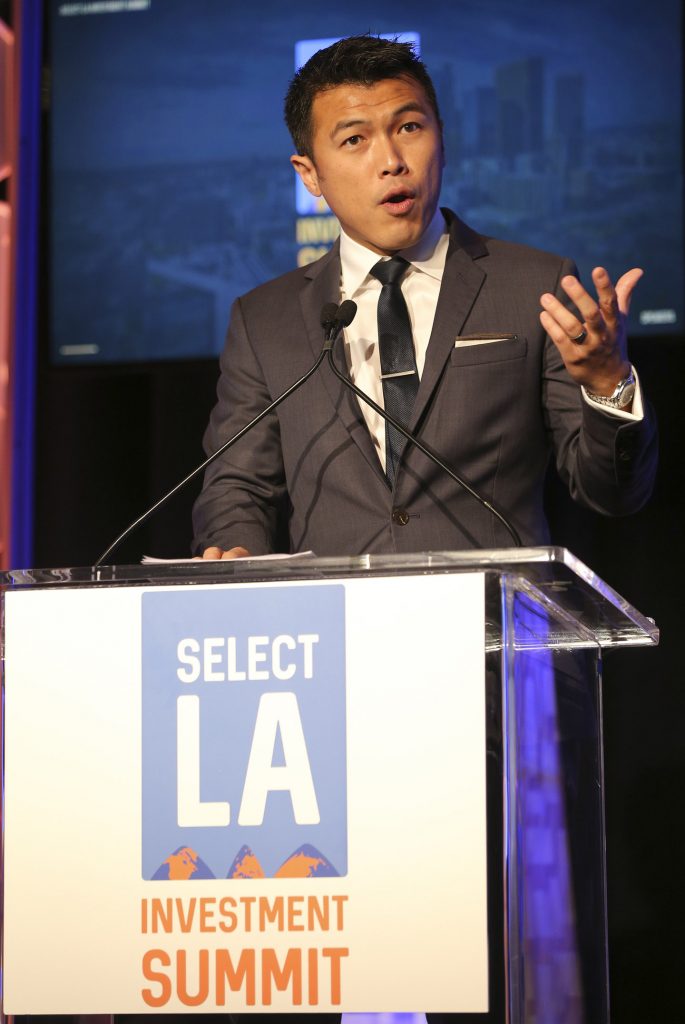 "The Summit is designed to facilitate networking and deals as well as provide information tailored to international investors considering the thriving Los Angeles region," said Steve Olson, Chairman of the WTCLA. "Attendees will include investors from around the globe, from places such as China, Korea, Japan, New Zealand, Australia, Singapore, Hong Kong, Brazil, Mexico, Canada, the UK and Germany, as well as top Los Angeles-based businesses and professional services providers that will make new connections and share their expertise with overseas investors."
Learn more about the SELECT LA Summit at www.SelectLA.com
Read media coverage:
The 11 newspapers of SoCal News Group:
Southern California's foreign-owned businesses jump above 10,000, employ 428,000
KPCC radio:
Foreign trade tensions could put tens of thousands of SoCal jobs at risk
LA Business Journal and SFV Business Journal:
LA County Sees Slight Decline in Wages, Jobs from Foreign-Owned Enterprises
LA Business Journal:
L.A., O.C. & FDI
CoStar:
Report: Number of Foreign-Owned Enterprises Rises in Southern California
About WTCLA
The World Trade Center Los Angeles (WTCLA) works to make Los Angeles the nation's leading center for international trade and foreign investment.  WTCLA provides business assistance to international companies seeking to locate or expand operations in Los Angeles, and to local companies seeking to export products and services to the international market. As the leading international trade service and promotion organization in the Los Angeles region, WTCLA supports the development of international trade and business opportunities through our business assistance, educational and matchmaking programs.  WTCLA has led or assisted in the attraction of more than $1 billion of foreign investment into Los Angeles County. The WTCLA is an affiliate of the Los Angeles County Economic Development Corporation (LAEDC).  www.WTCLA.org
Media Contact: Lawren Markle
[email protected] /  213.236.4847