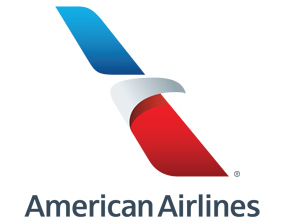 LOS ANGELES, CA (May 9, 2018) – The Los Angeles County Economic Development Corporation (LAEDC) announced today that American Airlines will be recognized at the 2018 Eddy Awards® as this year's corporate honoree for making exceptional contributions to the growth of the LA County regional economy. American Airlines will be honored alongside the educational and individual honorees at the annual Eddy Awards gala dinner, November 8th, 2018, hosted by the LAEDC in Downtown Los Angeles.
American Airlines directly employs nearly 7,000 people in LA County but its economic impact extends far beyond direct job creation. As American Airlines has grown, it has strengthened LA's global connections via its nearly 200 daily departures on peak days from Los Angeles International Airport (LAX), through its #1 rank in commercial airline cargo volume at LAX, and through the immense indirect economic activity it generates in the region made possible by its continuous movement of people and goods, as well as substantial investments in its team members, product and facilities at LAX. As an example of the company's importance to trade, American Airlines cargo volume at LAX has increased 121% since 2015.
"It is often said that Los Angeles is the western capital of the United States, the eastern capital of the Pacific Rim and the northern capital of Latin America. American Airlines continues to play an outsized role in earning us that title," said LAEDC CEO Bill Allen. "Honoring American Airlines is long overdue and we are grateful for the company's 'tight connection' with LA County's prosperity."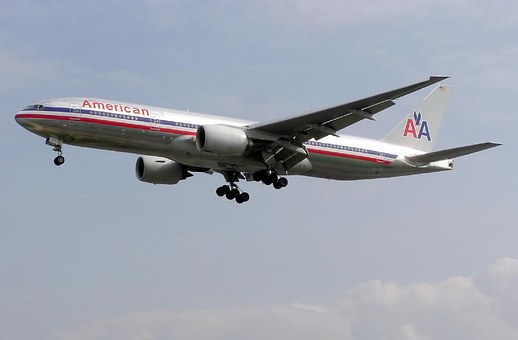 "This is a tremendous honor for American Airlines," said Suzanne Boda, senior vice president – Los Angeles at American Airlines. "We are deeply committed to Los Angeles, and we are proud that our significant investments in the airport, the local community and our nearly 7,000 team members who live and work here are making a positive impact. We look forward to continuing to do our part to create an increasingly bright future for the City of Angels."
Beyond its flight operations, American continues to invest in LAX – one of the region's most vital economic assets – to improve traveler experiences and operational efficiency. Its $1.6 billion project to modernize LAX will reimagine terminals four and five to create a better customer experience for its 16.5 annual passengers and add a link to the upcoming people mover and LA Metro rail system, among other improvements.
In addition to those tangible contributions, American Airlines' extraordinary people and culture define the company and its relationship with Los Angeles. This is visible through its focus on local workforce development, through its locally-driven philanthropy with organizations including the Los Angeles Mission, St. Anne's Maternity Home, the Los Angeles Urban League, and Stand Up to Cancer, among others, and in acts of compassion including its recent donation of blankets, pillows and essentials to help local people affected by the Thomas Fire.
Join LAEDC in celebrating American Airlines at the 2018 Eddy Awards, and make your support known.
About the Eddy Awards® www.laedc.org/eddy
The Eddy Awards were introduced by LAEDC in 1996 to celebrate exceptional contributions to economic development in the L.A. region, consistent with LAEDC's focus on increasing shared prosperity for our residents and communities. The Eddy Awards gala dinner, where our region's leaders come together, also includes California's only "business-friendly city" award, highlighting programs and services that foster job-creation. To sponsor or buy tickets, contact Rick Moelis 213-236-4812, [email protected].
About LAEDC www.laedc.org
Los Angeles County Economic Development Corporation (LAEDC) is advancing opportunity and prosperity for all. This is achieved via collaborative economic development leadership, objective economic research and analysis, strategic assistance to business, education and government partners, and targeted public policy. LAEDC was established in 1981 as a private, non-profit, public benefit corporation.