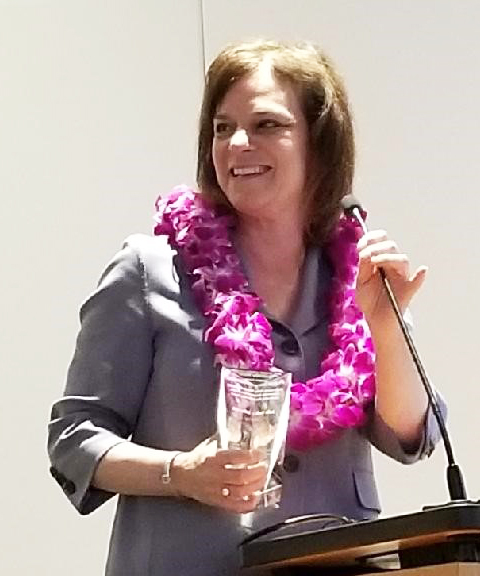 The George Halvorson Community Benefit Award is a high honor at Kaiser Permanente.  The prestigious award is given to a Kaiser Permanente leader who through their vision and work, has made an impact in Community Health.
LAEDC congratulates Jodie Lesh, the SVP National Delivery System Strategy, Planning and Design for Kaiser Permanente, who this week was presented the George Halvorson Community Benefit Award.  As many know, Jodie serves as LAEDC's Chair, and has for many months helped open our eyes to the stories of workers who have gained good jobs and reinforced the awareness of how impactful jobs are on healthy communities, families and individuals.
In particular, Jodie was inspired to look beyond the clinical health outcomes that Kaiser Permanente delivers, and consider the process of constructing new facilities as a mechanism to lift health through positive economic impact. For example, local hiring and workforce development can be prioritized on construction projects, including inclusivity of people facing barriers to employment.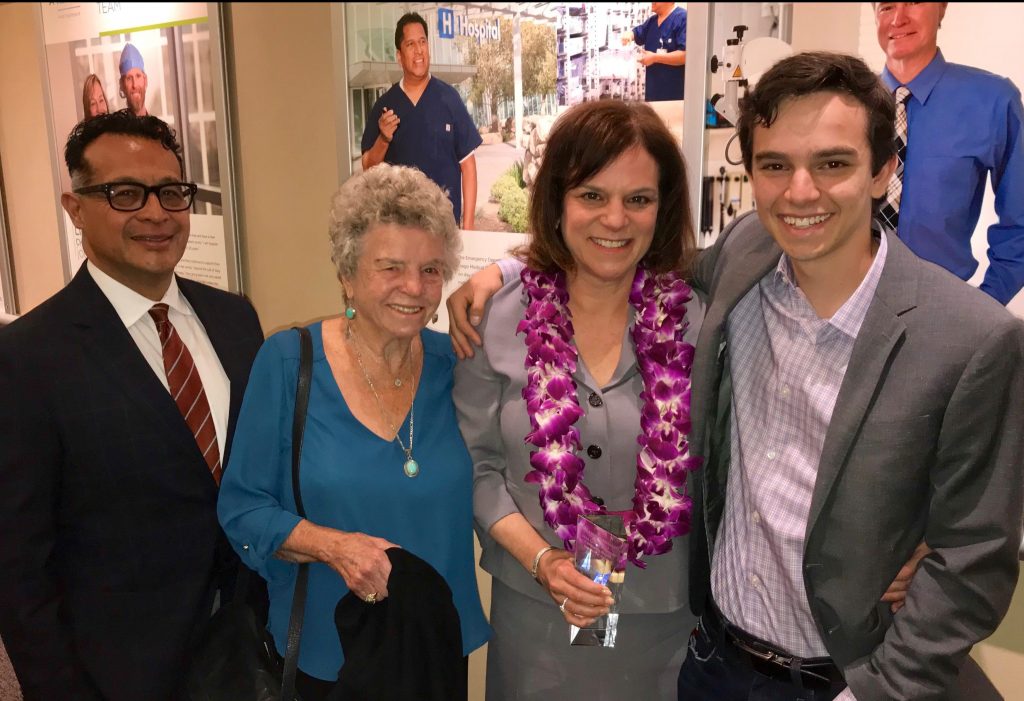 Jodie's work with her co-leader John Yamamoto to implement CULTIVATE – a vision that has all Kaiser Permanente assets focused on community benefit – along with her work to have KP's capital investments target enhanced economic opportunity and community vitality are the key factors in KP's determination to bestow this award on Jodie.  Coupled with her work in small business capacity building (through the ICCC program),  Jodie is setting a high bar for whomever follows her as the awardee.
Bill Allen, LAEDC's CEO said, "I continue to marvel at the positive influence Jodie Lesh has had on LAEDC as well as the powerful work she and her colleagues at Kaiser Permanente have done throughout our region. We are so fortunate that a company with Kaiser's values and character is the largest employer in our region and not only contributes so positively to the health and well being of our neighbors but actually celebrates that sort of community leadership.  Congratulations Jodie!"
We encourage you to read about Jodie's approach in her own words, HERE.