The Future of Electric Vehicle Infrastructure in Los Angeles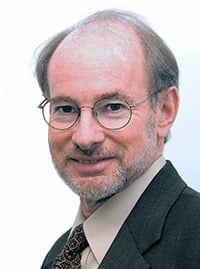 Beyond the detrimental impacts the Great Recession has had on both the national and local economy, the aftermath has had a significant effect on the electrification of public fleets within Los Angeles. During the recession, funding for vehicle upgrades and replacements simply evaporated, leaving a backlog of equipment in public fleets that are in dire need of replacement. As vehicles and equipment are slowly being replaced, electrification efforts are increasing. However, these efforts face significant barriers that are inhibiting a seamless transition.
While financial factors pose a significant barrier to the large-scale electrification of fleets, there are multiple on-going initiatives in Southern California that are helping to expedite the process. Southern California Edison's "Charge Ready" pilot program, which aims to install large quantities of electric vehicle charging stations at locations where cars will be parked for extended periods of time, such as fleet vehicle parking lots and workplaces, is helping to implement crucial infrastructure changes to accommodate eco-friendly cars. This next phase of this $345 million program seeks to make sweeping changes to the region's infrastructure landscape.
Infrastructure investments represent the largest cost associated with electrification on a local level, and with the financial support of Edison through the installation of chargers and cabling, they are helping electrification become a reality in the region. While the devices themselves may change in the coming years as the technology associated with EVs progresses, they can be upgraded at a relatively low cost. Therefore, the power and infrastructure provided by Edison's program is a much more valuable and substantial investment that will benefit the region for years to come.
In addition to Edison's investments, recent funds made available through Volkswagen's Electrify America Zero Emission Vehicle (ZEV) Investment Plan will help to develop and improve California's infrastructure in hopes of making it more accessible to electric vehicles. This plan, which stems from Volkswagen Group of America investing $2 billion over the next 10 years in ZEV infrastructure, will invest approximately $23-$25 million here in the L.A. region on electric vehicle charging.
Thanks to investments from both Edison and VW, there now exists a genuine opportunity for disadvantaged communities and businesses throughout the region to minimize infrastructure costs that will benefit both the site owner and the surrounding region.
Lastly, through efforts made possible by the LAEDC, another manufacturer (who will remain nameless at this time) has committed to making a donation of 1,000 local charging devices throughout the county at a number of locations. As exemplified by LAEDC and its leadership, it is crucial that we work together as a region to make positive steps towards implementing cleaner energy practices. Electrification is critical not only in meeting federal regulations, but also plays a key role in achieving California's climate goals for greenhouse gas emissions. Today, approximately 37% of emissions come from vehicles, significantly affecting both air quality and, subsequently, public health on a large scale. Therefore, in order to achieve both state a federal climate goals for greenhouse gas reduction, and improve public health outcomes for Southern California, the region must work as a team to realize the potential benefits that arise from the implementation of clean energy technology.