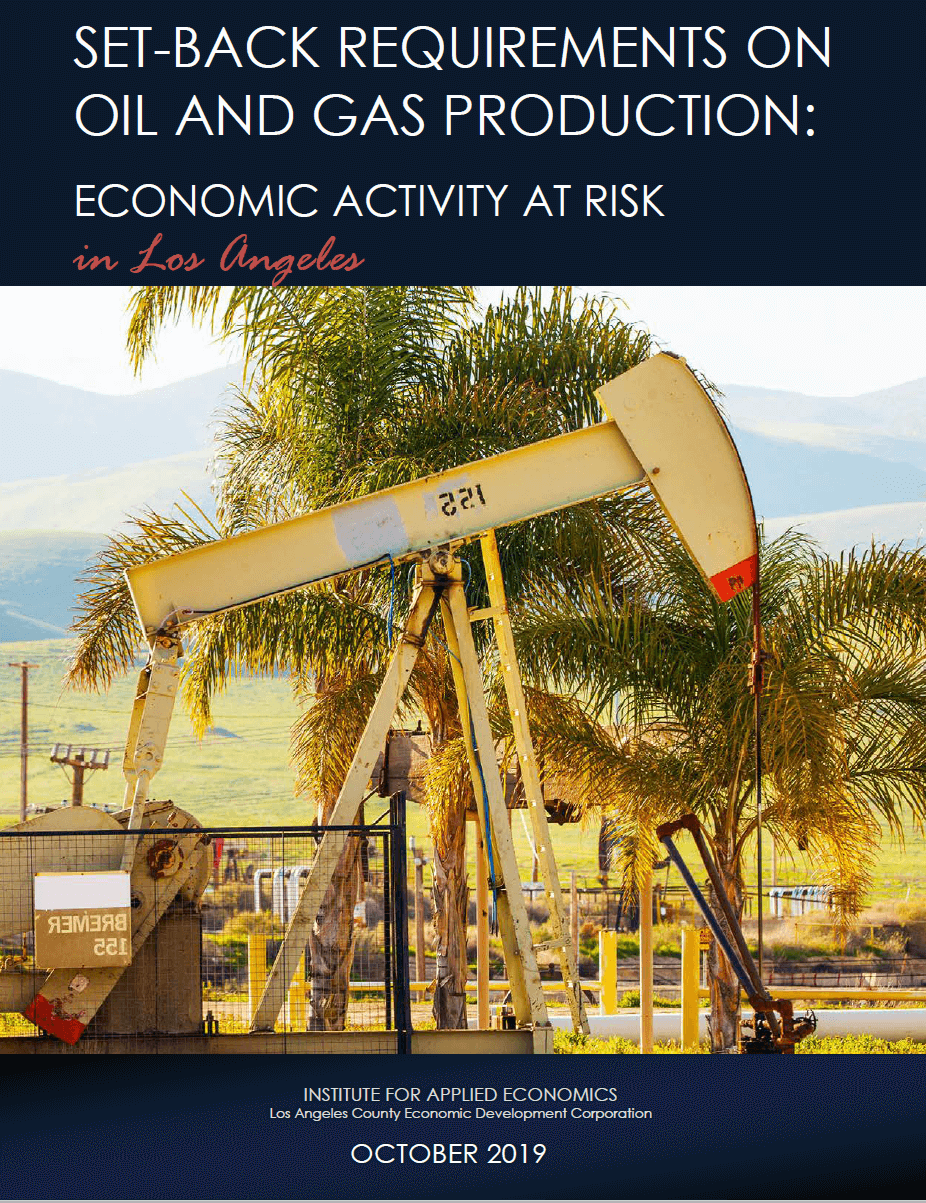 Oil and Gas Set-Back Economic Report
Oil & Gas setback policy is a complex issue with economic, environmental, public safety and property rights implications.
LAEDC is neither taking nor endorsing any particular position on this issue but rather offering this report on employment and economic impacts associated with potential changes in setback policy to better inform policymakers, solely on those economic and fiscal impacts.
Download the report here.