SCAC Quarterly General Meeting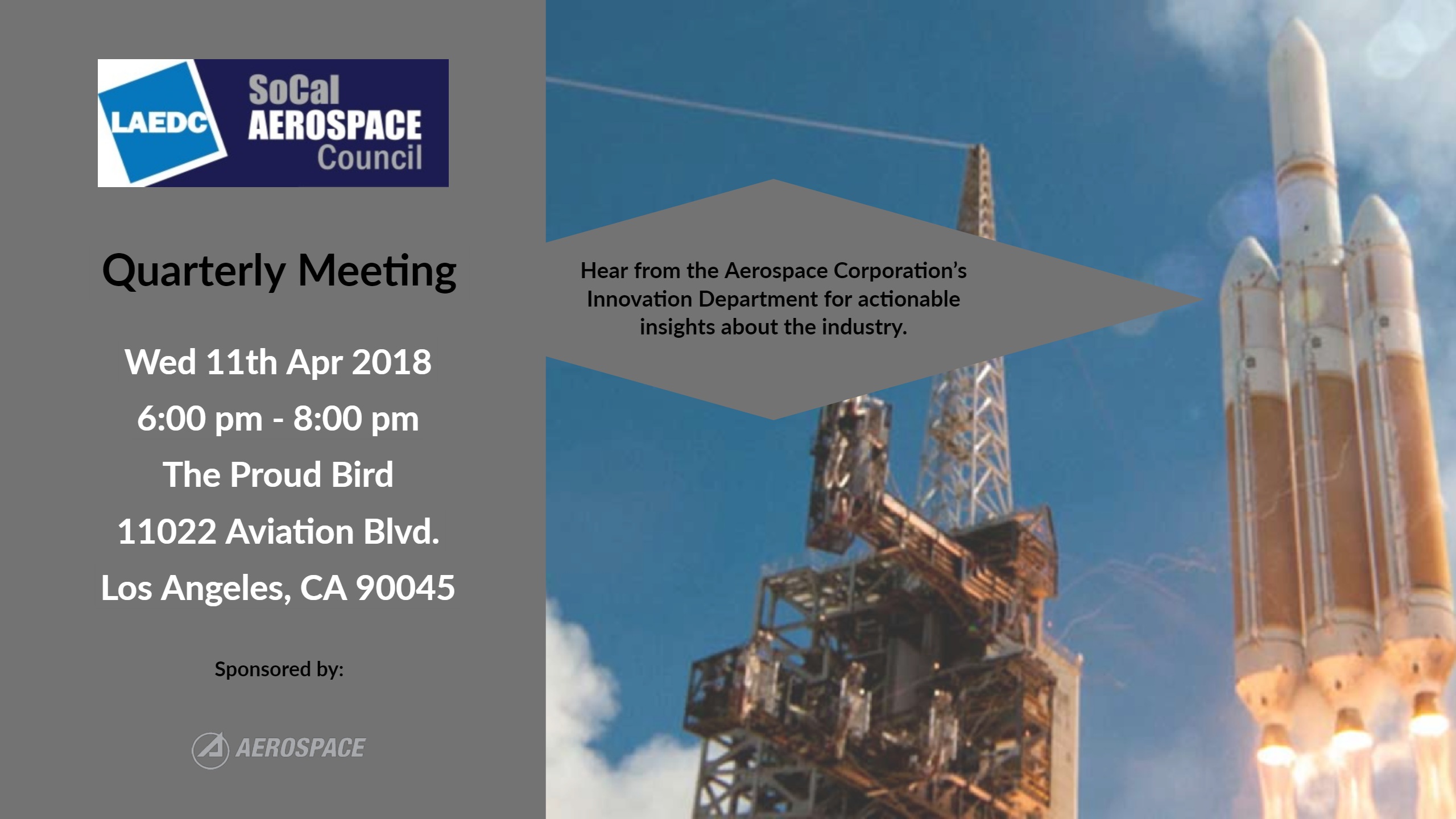 April 11, 2018 @ 6:00 pm

-

8:00 pm
Speakers: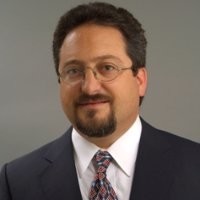 Andre Doumitt,
Aerospace Corporation
Director of Innovation Development at The Aerospace Corporation, a federally funded research and development center based in El Segundo, California… 
Read more about Andre Doumitt
 Rob Sherwood, 
Aerospace Corporation
Rob Sherwood is the Deputy Executive Director of Innovation at The Aerospace Corporation.  He is responsible for defining and developing the company-wide innovation program, including creating a corporate culture that supports and champions innovation and advances strategic solutions… 
Read more about Rob Sherwood
---
This SCAC Council meeting will feature presentations from executives at The Aerospace Corp's Innovation Lab. All aerospace executives interested in matchmaking and networking are encouraged to come.
Following the presentations, we will hold brief matchmaking sessions for research discussions. To hold the sessions, we are sending a CALL OUT for Innovative Companies for pre-selecting one-on-one meetings to review new technology and collaboration on research and development with Aerospace Corp's Innovation Lab.
Checklist for participation in matchmaking session:
Do you have new innovative technology in aerospace or space systems?
Are you looking to have the technology testing, evaluated or applied to a platform?
Register for the SCAC quarterly event
After registration is complete contact Judy Kruger for sign up to the matchmaking sessions
*Please note: The match-making session will be limited to the first ten companies that match the criteria.
Looking forward to seeing you there!
Sponsored by:

For information about upcoming events, please get in touch with  Riccardo Ruffolo.