Opportunities for Southern California Businesses in the Gulf Cooperation Council: Bahrain, Kuwait, Oman, Qatar, Saudi Arabia, & United Arab Emirates
April 4, 2016 @ 8:30 am

-

2:30 pm

In 2014, California exported 173.8 billion in goods and services to foreign markets.. California is open to trade with the Gulf Cooperation Council countries (GCC) and currently, it is the third largest U.S state exporter of goods to the GCC. However, international trade between California and the GCC has significant room to grow. For example, less than one percent of California agricultural products go the GCC.  In addition, GCC countries are seeking to diversify their hydrocarbon-based revenue and want U.S.-based companies to enter their economies in sectors such as information technology, renewable energy, and healthcare. As these markets continue to mature, businesses in California can increase their international footprint by becoming partners in this diversification process.
On April 4, 2016, MENA Consultants – in partnership with the U.S. Department of Commerce — will bring Embassy officials, regional experts, and the business community together in Los Angeles for an event at Thompson Coburn for companies to actively participate in learning about these six countries and determining where business opportunities may be in their respective industries.
Event Timeline:
Registration, Breakfast, and Networking (8:30AM-9:00AM)
Introductions and Program Overview (9:00AM-9:10AM)
Keynote Address (9:10AM-9:30AM)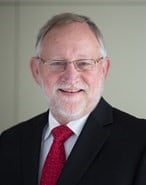 Ambassador James B. Smith, Ret.
President of C&M International
Former U.S. Ambassador to the Kingdom of Saudi Arabia
Country Panel (9:30AM-11:00AM)
Laura Lombard, Executive Director of MENA Consultants (Moderator)
Charles Kestenbaum, President, B&K International (United Arab Emirates)
Lucy Emerson, Country Representative, Bahrain Economic Development Board (Bahrain)
Shireen Said, Commercial Attache, Embassy of Oman (Oman)
Mohammed Barakat, Managing Director, US-Qatar Business Council (Qatar)
Sectors Panel (11:00AM-12:30PM)
Luke Ritter, Chief Operating Officer, Rainmaker Worldwide
Renewable Energy
Ports
Entrepreneurship
ICT (e-commerce, BPOs, etc.)
Lunch Break (12:30PM-1:00PM)
Light Lunch Provided On Site
How To Do Business Panel (1:00PM-2:30PM)
Rachid Sayouty, Director, US Commercial Service – Los Angeles Downtown
Charles Kestenbaum, President, B&K International (Due Diligence)
Event Concludes at 2:30PM
Click Here For More Information & Registration  
For information about upcoming events, please get in touch with  Riccardo Ruffolo.