Launch Party for Countywide Strategic Plan for Economic Development

June 8, 2017 @ 5:30 pm

-

7:30 pm


Date: June 8, 2017
Time: 5:30 pm – 7:30 pm
Venue: The Luckman Fine Arts Complex, 5151 State University Dr., LA
Free event. Appetizers and beverages served. Feel free to invite guests, but space is limited. REGISTER NOW!

With support from over 500 partner organizations, 26 public input meetings, and with the vital direction of the Los Angeles County Board of Supervisors, the Strategic Plan for Economic Development is being launched to address many of the County's major challenges. Your involvement as a stakeholder in the Strategic Plan helped develop a consensus around seven (7) goals to ensure higher standards of living for all residents of LA County.
Building the Brand for Countywide Economic Development

As its own entity and driving force behind many of the strategic initiatives of the LAEDC, we'll also unveil the new branding and identity of the Strategic Plan.
The new name and brand of the Strategic Plan for Economic Development embodies the challenges, as well as the optimism and opportunities presented in the Plan. The new brand communicates the notion of empowering more people to experience what matters, and moving residents and businesses forward.
Featured Speakers
Presid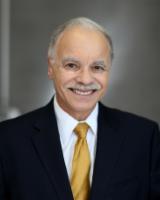 ent William Covino
California State University, LA President, William Covino, has led the organization in record growth. The University has the distinction of being top in the country in launching more low-income youth into the top income bracket. He will talk about some of the best practices for achieving remarkable student success.


Bill Alle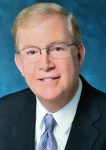 n
Bill Allen undertook the substantial mission to facilitate and lead all 26 Strategic Plan meetings to gather input, gain consensus, and garner support from community stakeholders. He'll provide the unique perspective of the energy, enthusiasm, and positivity that drove the Plan's creation through the involvement of our partners.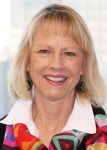 Marianne Haver Hill
Marianne Haver Hill served as President and CEO of MEND (Meet Each Need with Dignity), gaining the distinction of being named the 2012 California Nonprofit of the Year by Governor Brown. Under her leadership, MEND partnered annually with more than 350 organizations from every sector to empower low income residents to become self-sustaining. She brings her ability to encourage collaboration and achieve outcomes to see measurable results in implementation of the Plan.
For information about upcoming events, please get in touch with  Riccardo Ruffolo.