LAEDC EXECUTIVE COMMITTEE CEO SERIES: Councilmember Paul Koretz- MAR 5th
March 5, 2015 @ 10:00 am

-

11:30 am
Meet District 5 Councilman Paul Koretz over an intimate coffee conversation with our Executive Committee & invited CEO's.
MARCH 5, 2015
10:00AM-11:30AM
DETAILS UPON RSVP!
RSVP: Sunie [email protected]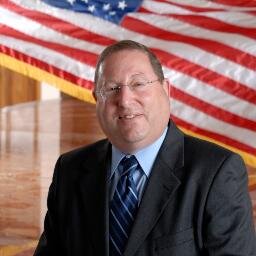 On July 1, 2013,  Paul Koretz took the oath of office to begin his second term as Los Angeles councilmember representing the city's historic Fifth District.  He had been reelected in the March 2013 Los Angeles primary, having received 74.69% of the vote, Councilmember Koretz continues to prioritize and champion the community-friendly, community-engaged style of governance that epitomized his first term, and that has been the hallmark of his distinguished career in public service.
Paul's first term election, in 2009, was the result of a neighborhood-friendly campaign in which he emphasized the District's great need for an actively involved council office, not just at City Hall but on a non-stop basis in the community life of the 5th District.
Both as a candidate and an elected official, Koretz has always promised and delivered on his commitment to governmental efficiency, transparency, accountability and accessibility – principles that have guided his life of activism, service and leadership.
Born in the San Fernando Valley, Koretz was raised and schooled in the Westside portion of the Fifth District, attending Canfield Elementary School, Palms Middle School, Hamilton High School and then UCLA, where he earned a bachelor's degree in history, founded the Bruin Democrats and ventured forth in many volunteer endeavors aimed at improving society and helping others.
Paul's awareness of humanitarian and political issues should be no surprise:  his father escaped tyranny and Nazi Germany's persecution of Jews, emigrating to the United States and the Los Angeles area where he was a dedicated member of the hotel and restaurant employees union.  Paul often joined his father on picket lines and in other efforts aimed at improving people's lot in life.
Paul learned the rigors, lessons and blessings of city service as an aide to two different Los Angeles councilmembers of monumental stature – Zev Yaroslavsky and then Marvin Braude – and during those years, would help many of the same residents and neighborhoods he now serves as councilmember.
From the mid-1980s, Paul lived in the City of West Hollywood, which is surrounded by the Fifth District.  Paul helped lead the effort to incorporate that new city in 1984, thus establishing greater local accountability and constituent service. He was appointed as an aide to one of West Hollywood's original councilmembers, Alan Viterbi, whom he was later elected to replace, when Viterbi retired in 1988.
As councilmember for the City of West Hollywood – and as its mayor – Paul initiated and participated in many key efforts that boosted the city's efficiency and accountability, promoted jobs and the local economy, protected renters and homeowners, championed human and civil rights, delivered premium city services in a fiscally prudent manner, and made West Hollywood a regional model regarding the quality and aesthetics of city management.
Following in the tradition of Councilmembers Yaroslavsky and Braude, Paul also showed a staunch willingness to advocate and legislate concerning difficult causes, often in the face of torrid special interest opposition. He took on the gun lobby with pioneering legislation limiting the sales of handguns and banning assault weapons, thereby setting the standards for many other jurisdictions across the nation. His ordinance prohibiting smoking in restaurants similarly drew the fire of major lobbyists and interest groups, but he prevailed over the tobacco industry, and the model established in West Hollywood has inspired others and promoted public health nationwide.
Paul has also gained a national reputation as an environmental leader. He was the first Southern California Director of the California League of Conservation Voters, and served as Administrative Director of the Ecology Center of Southern California.

READ MORE
For information about upcoming events, please get in touch with  Riccardo Ruffolo.