LAEDC & CalPoly Pomona Host UAS & Cyber Event
December 12, 2014 @ 8:00 am

-

5:00 pm

$88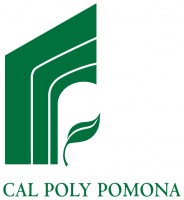 More than 30 experts in the field will share their knowledge on trends, public policy, innovations, and implications for business, government, and the individual:
Frank Flores, VP University Relations, Northrop Grumman on Unmanned Systems; Neil Siegel, Info Systems, NGC on Cybersecurity; Dr. Robert Bunker, US Army War College
Unmanned Aerial Systems
Organizer: Prof. Subodh Bhandari
Moderator: Dr. Ivan Rosenberg, Pres. & CEO, Frontier Assoc.
Current State of the Art & Challenges: Charles Volk, VP Navigation, Northrop; Jack Ryan, Deputy Branch Chief, NASA Armstrong; Dr. Gary Viviani, VP, Boeing Insitu; Edmund Burke & Marty Waldman, Space Information Labs
Potential Civilian & Military Applications: Lance Christensen, JPL; Brock Christoval, CEO, Flyspan; Luis Robles, CEO, Aerial Zeus; Jacob Wright, Metro Water District; Dr. Sean Anderson, CSU Channel Islands; Steve Gitlin, Vice President – Marketing Strategy, AeroVironment
Future Direction – Increased Autonomy:Brandon Stark, UC Merced; Phil Barnes, Northrop Grumman; Tony Acosta, Aerospace Systems, NG; Kyle Fox, Raytheon; Allan Schougaard, Dreamhammer; John Vian, Boeing
Cybersecurity
Organizer: Prof. Dan Manson
Critical Infrastructure and UAV/Cyber Issues:Vincent Nestler, CSU San Bernardino; Eli Owen, CA Office of Emergency Services; Dr. Sampigethaya, University of Maryland; Greer Carper, Boeing
Law Enforcement/CSU CyberSecurity Issues:Natasha Howard, Dep. Atty. General., CA DOJ eCrime; William Perry, CSU Chief Information Security Officer; Jimmy Garcia, MITRE; Mike Dust, Asst. Chief CHP, Information Management; Sgt. Erik Beal, CHP, Information Management
Workforce Development Issues:Stephen Burd, Assoc. Dir. UNM, CIARE Program; James Jones, Exec. Director, MPICT Center; Diane Miller, Director, InfoSec Operations, NG; Oliver Rosenbloom, CA Governor's Office
Closing Remarks: Dion Jackson, Dir. AMP SoCal update; Louis Stewart, Governor's Office of Business and Economic Development; JoAnne Stewart, Sr. Dir., LAEDC; Dr. Marie Talnack, CSU5
The all-day event concludes with:
Beer & Wine Tasting in the Atrium
hosted by McKenna, Long & Aldridge with remarks by
Lisa Ellman, co-chair, Unmanned Aircraft Systems Practice Group,
Public Policy and Regulatory Affairs team,
Federal Government Affairs team, McKenna, Long & Aldridge
Be sure to register today! 
Located at:
CalPoly Pomona
Kellogg West Conference Center & Hotel
3801 W. Temple Avenue, Building 76
Pomona, CA 91768
Park in Lot L.
---
Done in partnership with the Commercial Drone Expo – 12/13
Be sure to register today! 
Located at:
Los Angeles Sports Arena
3939 S Figueroa St
Los Angeles, CA 90037
For information about upcoming events, please get in touch with  Riccardo Ruffolo.