The ocean is essential to our everyday lives. Not only do we rely on its fundamental ecological functions, but the impacts of ocean-based industries are critical to trade and the global economy.
For a complete analysis of Southern California's Ocean Economy, read LAEDC's Report The Ocean Economy in Los Angeles County.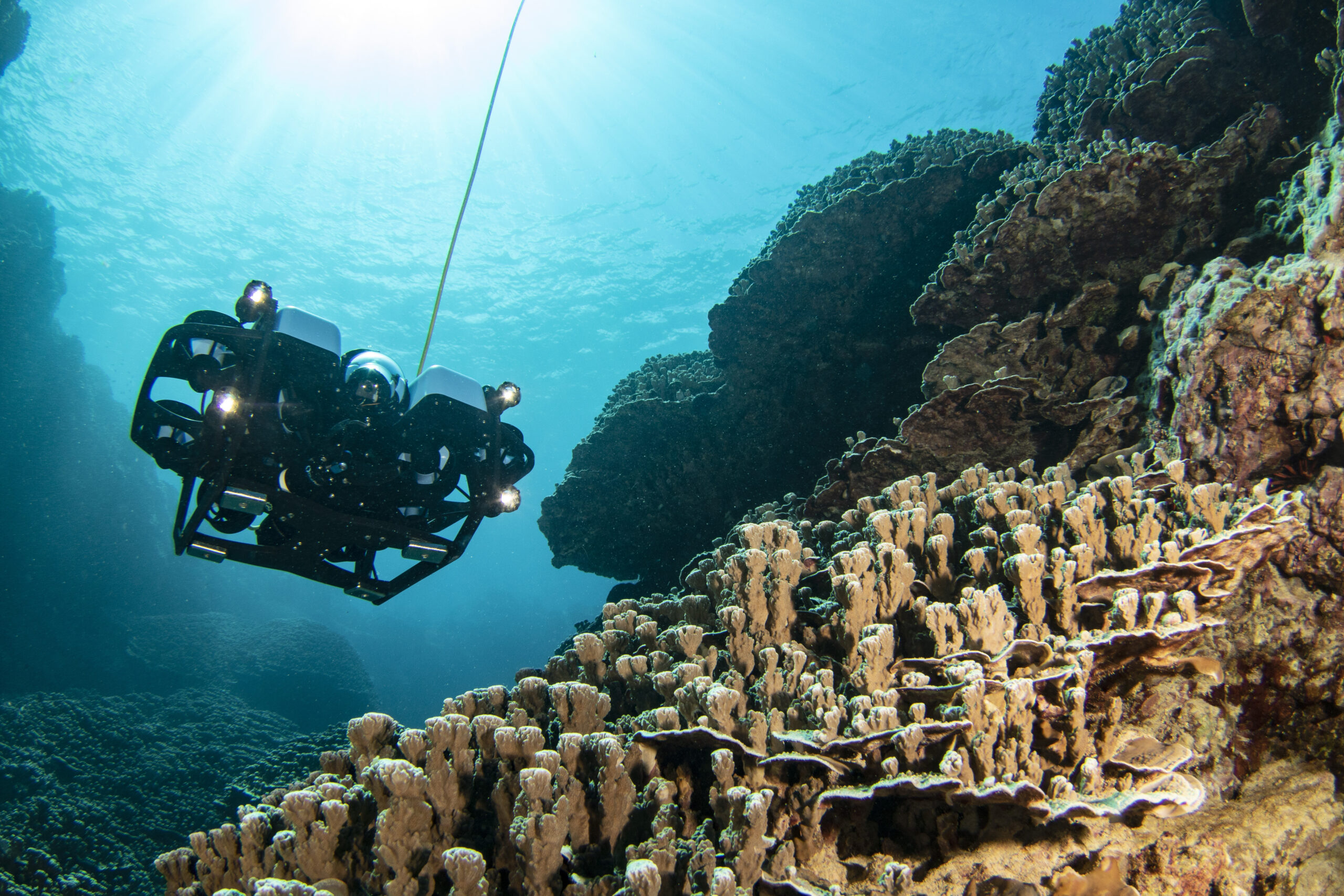 In addition to over one million workers in the state for whom the shoreline and coastal waters are a source of economic opportunity, California's 26 million coastal residents also depend on the shoreline in some form or fashion. In the face of growing threats such as climate change, our state must capitalize on our unique position to create and employ innovative ways to protect our most prized resource: the ocean.
Estimates indicate that the value of the blue economy will double over the next decade, with a projected global value of $3 trillion by 2030. Across the world, municipal and national entities are investing in the sustainable development of their blue economies and reaping significant economic and ecological rewards. Tangible opportunities exist for California and Los Angeles County to follow in their footsteps.
Developing a robust blue economy in Los Angeles will require the expansion of existing workforce needs to include new jobs, training and education opportunities spanning a wide range of skills and knowledge. There is significant promise within the blue economy, not only for next-generation jobs in tourism and marine transportation — which make up the vast majority of our current blue economy— but also in new industries with perceptibly high job growth potential. Some of these new industries will provide avenues to sustain and grow our livelihoods while addressing the serious issues of climate change, pollution and overfishing, and meeting renewable energy and cutting-edge biotechnology innovations. Total employment in existing industries of the blue economy across the state of California is expected to grow 10.3 percent by 2023, mainly within the marine transportation industry.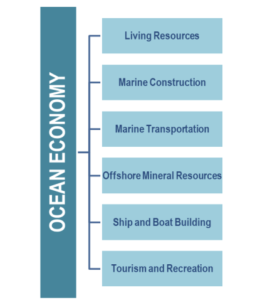 In Los Angeles County, employment in existing industries within the blue economy is expected to increase at least 7 percent by 2023. The county's marine construction industry is driving this employment growth, with a projected increase of 47.7 percent during the forecast period. It is anticipated that job growth will be tied to developing and implementing technologies that improve the effective utilization of ocean resources within emerging industries. In some industries, such as marine aquaculture, job growth will be closely tied to government policies and regulations.
In Los Angeles County, several universities and community colleges provide pathways into the current and emerging sectors of the blue economy. Furthermore, there are programs to train and educate the Los Angeles workforce in the innovative technologies being developed in the coming years.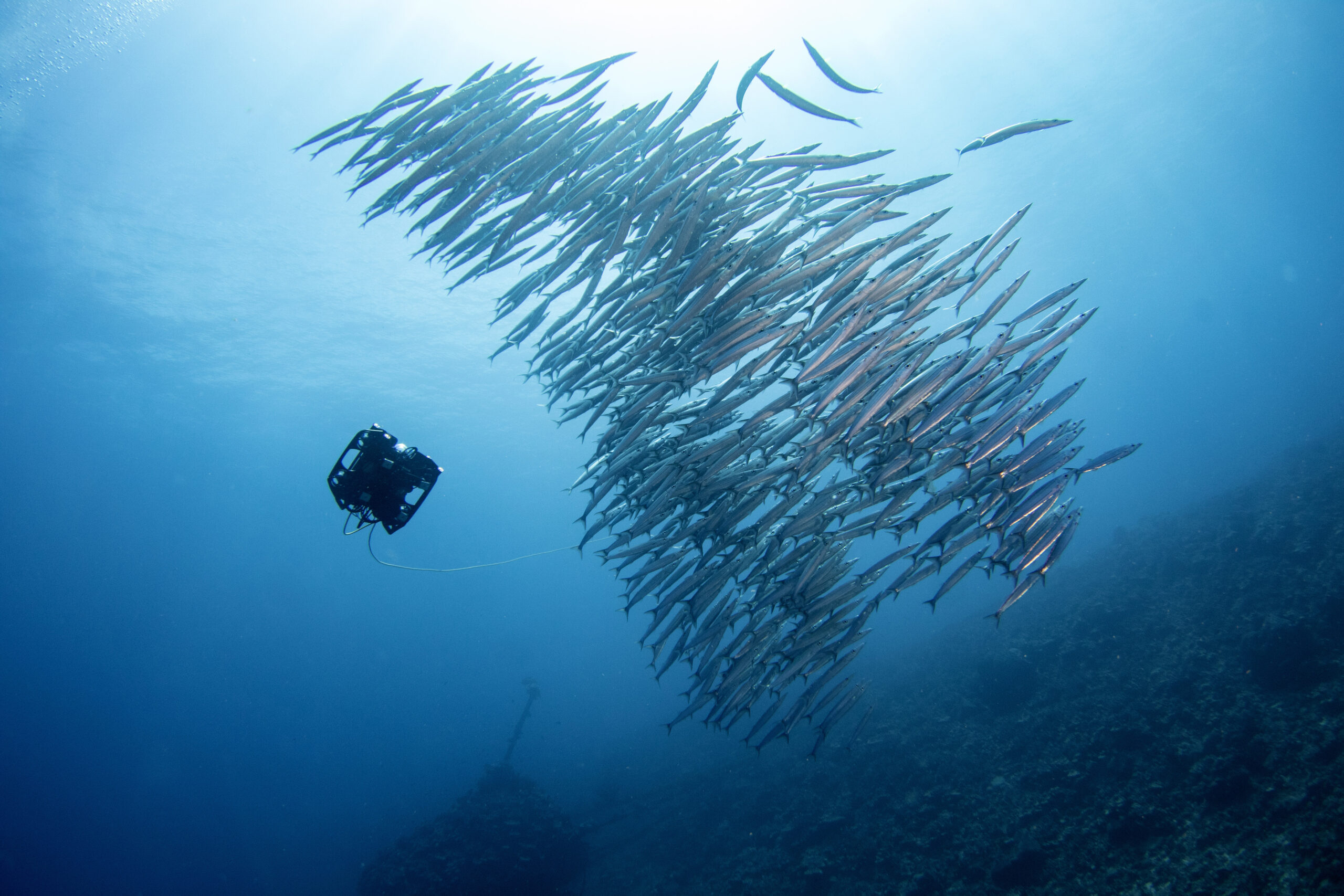 The LAEDC estimates that in 2018, the ocean economy in California generated:
1.035 million total jobs (direct, indirect and induced)
Over $143 billion in output
$84 billion in gross state product (GSP)
Over $53 billion in total labor income
In 2018 in Los Angeles County, the ocean economy is estimated to have produced:
200,400 total jobs (direct, indirect and induced)
Over $34 billion in output
$20 billion in gross county product (GCP)
Over $12 billion in labor income, and
$1.7 billion in local taxes (2018)
How can LAEDC Help Your Organization Thrive in This Industry?
Business Assistance

LAEDC offers no-cost, confidential assistance to businesses seeking to locate, expand, or resolve challenges in the L.A. County region.  This service is part of LAEDC's nonprofit, public benefit mission to support this key industry and the well-paying jobs it creates.  Our consultants will help firms access incentives, overcome challenges, reduce costs, develop action plans to improve profits, and develop strategies to avoid layoffs and improve overall operations. Contact our Business Assistance team here. 

Contact Us

Media Contact

If you are a reporter or editor interested in expert interviews, data, resources and leads for stories, please contact Alex Medina.