R.E.D. Talk: The Future of the Talent Ecosystem in LA County – a Diverse & Inclusive Workforce
Thursday, January 24, 2019
PST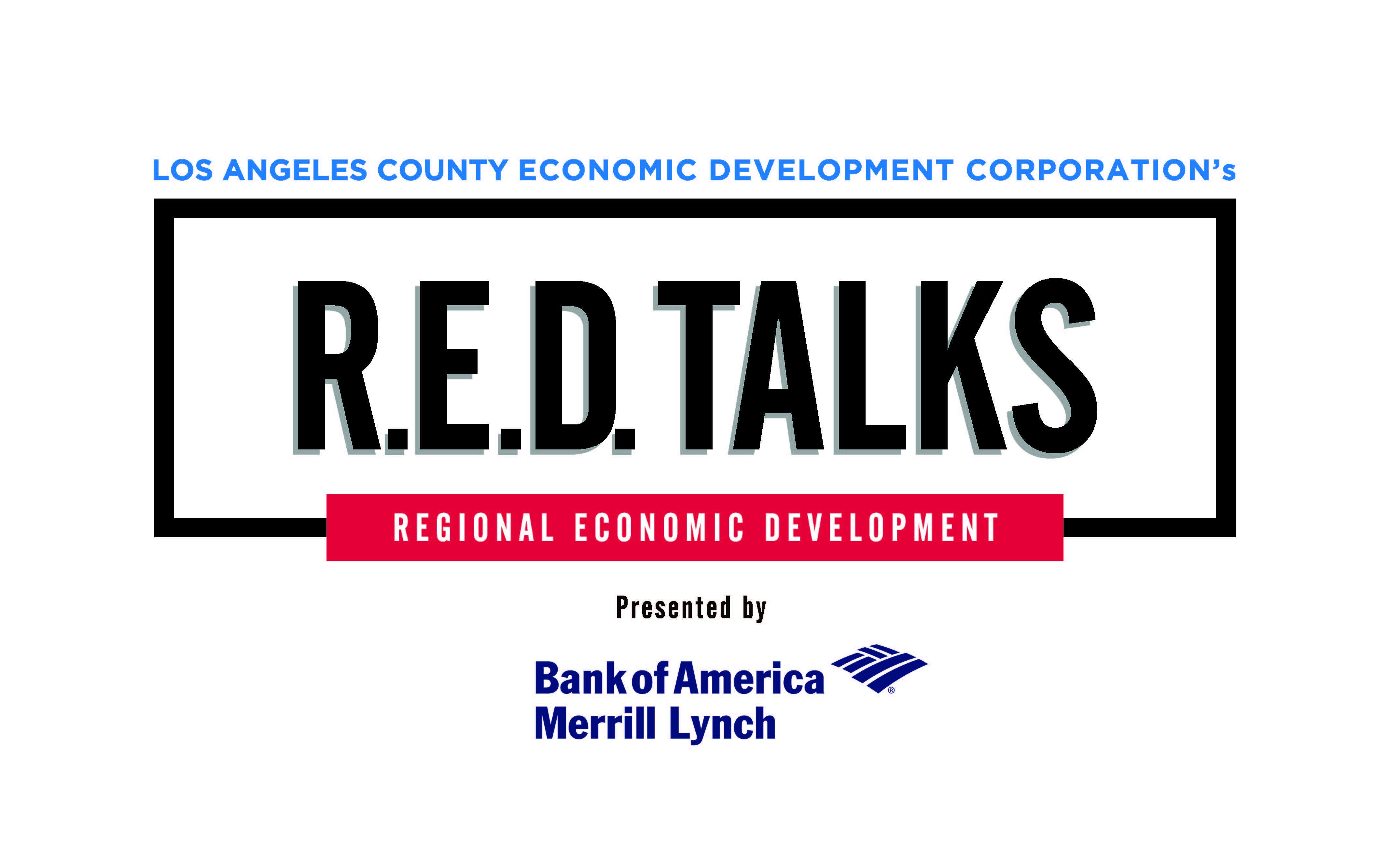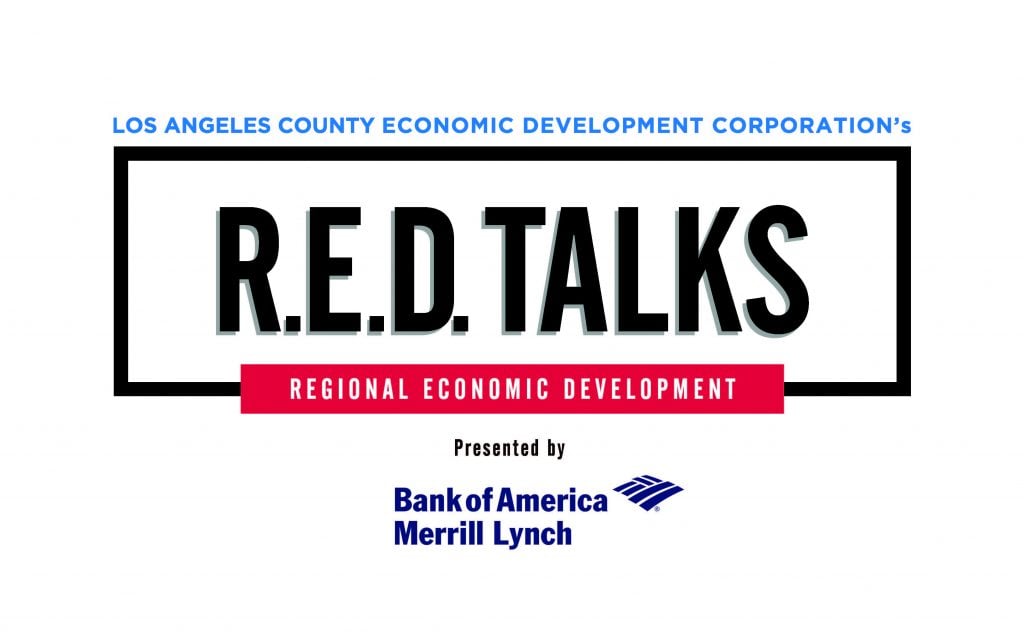 Save the date of January 24th, from 1:30pm – 3:30pm, for LAEDC R.E.D. (Regional Economic Development) Talks, in the South Bay.
Experts will explore how LA County's talent pipeline is being shaped by a diverse and inclusive approach.
LAEDC RED Talk Event Series
Presented by Bank of America Merrill Lynch
R.E.D. Talks is a series of in-depth discussions with the change agents and innovators who are creating new paradigms and breaking new ground in some of the most dynamic industries across our region. Many of the thought leaders now taking the lead in the new global economy have well-established roots right here in L.A. County. This diverse group of influencers will share their visions for Regional Economic Development (R.E.D) and the role the business community can play in securing a sound future as one of the world's most vital economic powerhouses. Engage at R.E.D. Talks with the innovators who are charting the global economy's future right here in Los Angeles.
Topic Overview:
The Future of the Talent Ecosystem in LA County – a Diverse & Inclusive Workforce
With a "tight" labor market, where unemployment is the lowest it's been in years, business leaders are having difficulty finding and skilled workers to meet their growing demand.  The labor shortage is exacerbated by a mass exodus of retiring baby boomers, tougher immigration restrictions, and college graduates who have no skilled training and no interest in applying for technical jobs.   Knowing that talent is valuable and scarce, it's now more important than ever before for businesses to adopt a creative and strategic approach to attracting new talent and retaining the good talent they have.
Talent has become a shared responsibility among businesses and communities. Join us to hear from local leaders who are working to institute strategies to elevate and grow their workforce and brand, resulting in an increased ROI. We'll explore the Talent Ecosystem with a focus on building a culture of diversity and inclusion and transparency aligned with social best practices that are proven to attract and retain the workforce of today, and tomorrow. We will cover themes including diversity and inclusion, the millennial impact and managing a multi-generational workforce.
Additional details will be announced soon.
RED Talks are presented by Bank of America Merrill Lynch