LAEDC WATER COMMITTEE
October 2, 2014 @ 8:00 am

-

9:30 am
2014 CA WATER BOND + DROUGHT UPDATE
OCTOBER 2, 2014
8:00AM-9:30AM
EVERYONE IS TALKING ABOUT IT… NOW IT'S OUR TURN!

Join us for a discussion with Jacque McMillan, Principal Government and Regional Affairs Representative, MWD, as she gives LAEDC members an update on the 2014 CA Water Bond (Proposition 1). What does it really mean for the LA County Region and how has this drought impacted our most precious resource?

Metropolitan Water District Offices
700 North Alameda Street
Los Angeles, CA 90012
Breakfast + Parking Provided
DETAILS UPON RSVP!
RSVP: 

[email protected]



ABOUT OUR SPEAKER: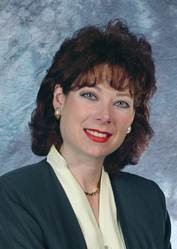 Jacque McMillan has 23 years of experience in public service with the Metropolitan Water District of Southern California. Over the past 18 years, Jacque has worked extensively with businesses, community leaders and elected officials in the agency's Northeast region where she helped organizations develop water policy platforms.  Jacque also worked in agency's right-of-way section for four years purchasing property for Diamond Valley Lake.  Prior to joining Metropolitan, Jacque travelled throughout ten states for three major oil companies acquiring mineral and oil rights.

Currently, Jacque serves on the executive boards of the United Chambers of Commerce of the San Fernando Valley, the Economic Alliance of the San Fernando Valley, VICA, and is an active member in numerous other groups in Ventura County, the San Fernando Valley, and the cities of Burbank, Glendale, Santa Monica and San Fernando.

Jacque holds a Graduate in Business from California State, Northridge with an emphasis in marketing, and an Undergrad in Petroleum Land Management from the University of Houston.  Jacque and her husband of 20 years live in Castaic, where she also serves as an elected board member on the Castaic Lake Water Agency.
For information about upcoming events, please get in touch with  Riccardo Ruffolo.