LAEDC Economic Update webinars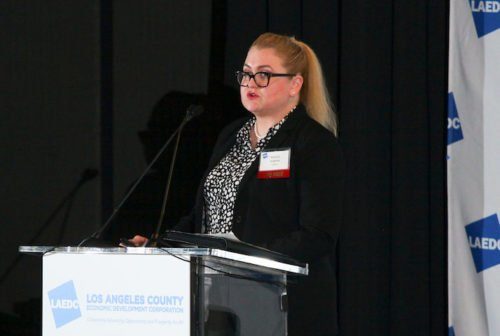 LAEDC's Economic Impact of COVID webinars are moving to the Monday after the third Friday.  Attend for a 30-minute analysis of LA County's industries, jobs and economy related to current events and economic recovery.  This webinar is provided free as a public service.
Upcoming dates for the webinar are:  August 24, Sept 21 and Oct 19.
This schedule has been set to allow analysis of the California labor market reports which are typically issued on the third Friday of the month.
Visit our Coronavirus response page to register, and scroll down to the Webinars tab.