KPCC: How To Start A New Career: A College Pathways Virtual Event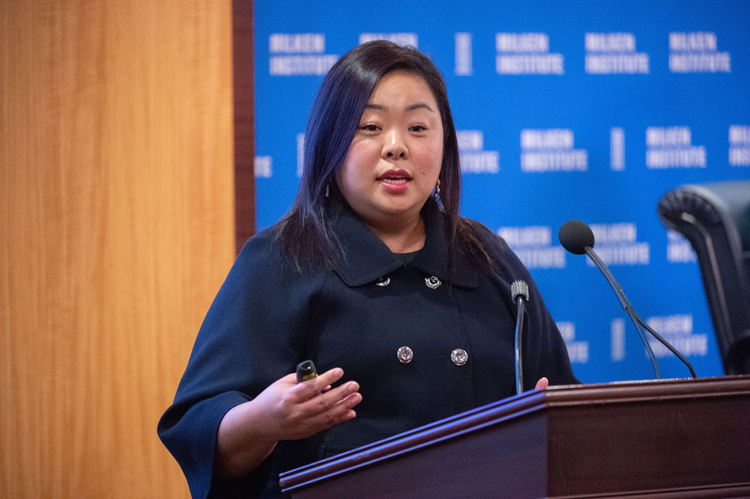 April 28, 2021 @ 6:30 pm

-

7:30 pm
LAEDC's Jessica Ku Kim will join this KPCC panel to give listeners good advice about the in-demand occupations that pay well in Los Angeles, and how people are accessing those careers.
Are you one of the thousands of Californians who've lost their jobs due to the pandemic? It's been hardest on people without a college degree, particularly Latinas and Latinos. And many low-wage jobs, especially in service and retail, are not expected to come back.  Maybe you're trying to figure out what to do next. Should you switch careers — and if so, how? Which jobs in Southern California are the best bet for a stable future and what kind of education do you need for them?
Should you spend the time and money to get a degree or a certification to move into a new field? If you have a family and/or a full-time job, what kind of higher education programs will accommodate you?  If some of these questions have been on your mind, we're here to help.
On April 28, KPCC/LAist College Pathways Reporter Jill Replogle will host a Q&A session with higher education and employment experts to answer your questions live. What's out there for you? What information do you need? And how can you make the right decision for you and your family?
Spanish-language captioning service will be provided for this event.
The event will  answer community members' questions about moving into a new career/job path and how to navigate higher education options to do it. Reporter Jill Replogle will be moderating the conversation with guests Jenna Gausman of Santa Monica College, Dr. Henan Joof of L.A. City College, and Jessica Ku Kim of the LA County Economic Development Corporation.
How To Start A New Career: A College Pathways Virtual Event
When: Wednesday, April 28, 2021, 6:30-7:30pm
Where to watch: Livestream on KPCC.org. Live captioning in Spanish will also be available. You can also watch via Facebook Live (no need for a Facebook account to watch)
Sign up for an event reminder  KPCC will send a reminder 30 minutes before the event starts
To ask a question: Submit them in the form on this page, text ADVICE to (626) 423-6777, or ask questions live.
For information about upcoming events, please get in touch with  Riccardo Ruffolo.