2022 LAEDC Economic Forecast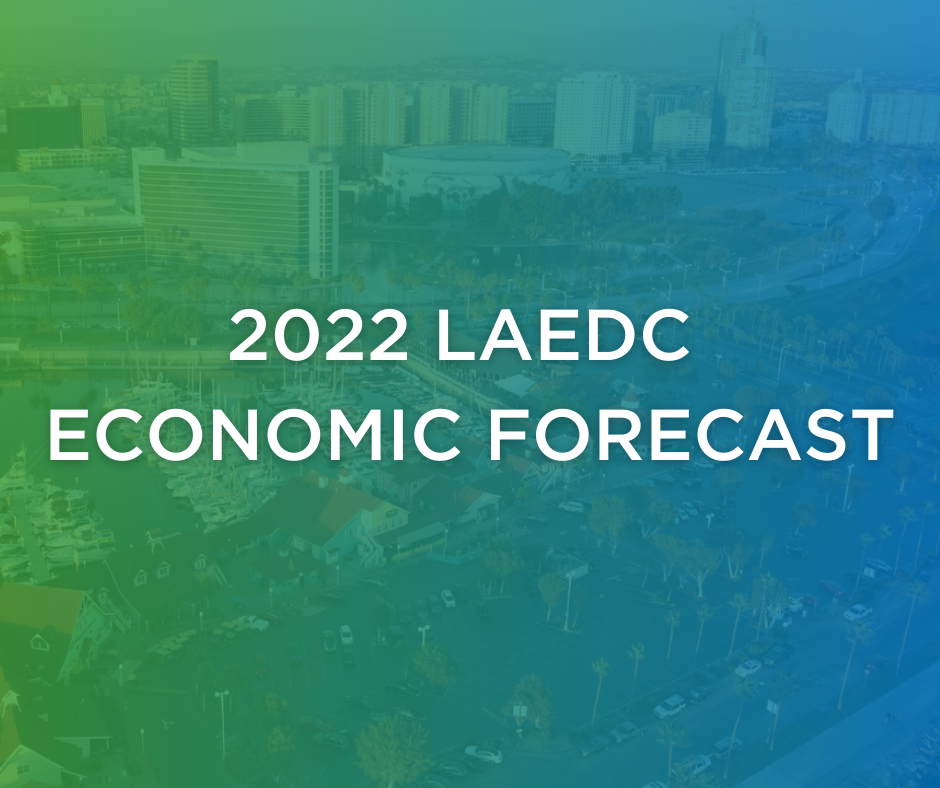 February 16, 2022 @ 8:30 am

-

11:30 am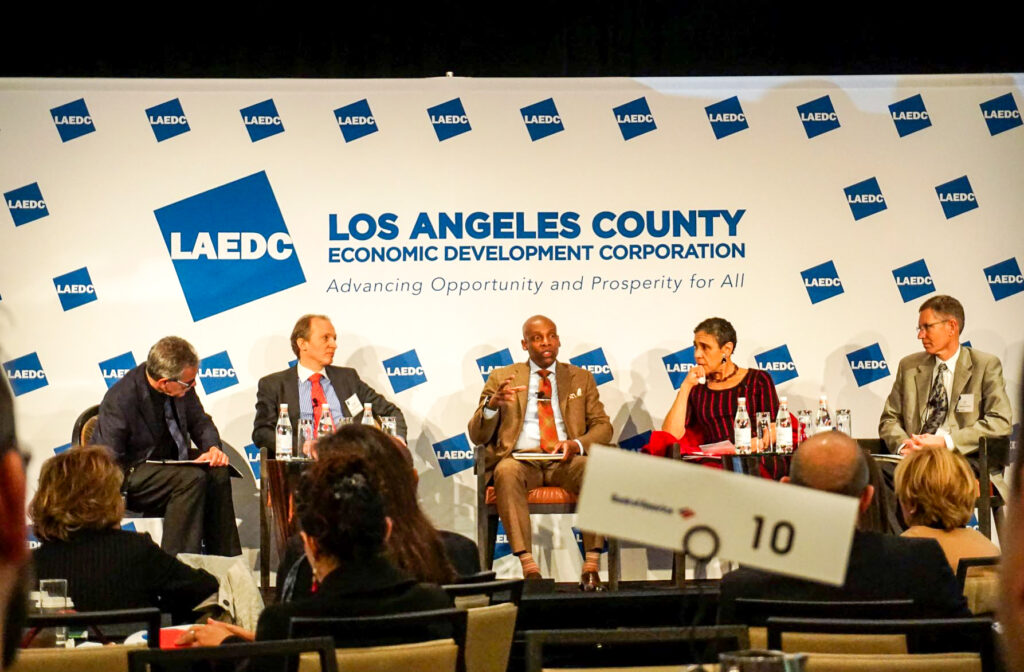 Nearly two years into an economy suppressed by a global pandemic, markets are slowly starting to crawl back. The 2022 LAEDC Economic Forecast will focus on "An Economy in Transition" and the effects on Los Angeles County.
A keynote speaker for the Economic Forecast will provide a national, macro view of the economy and
discuss how communities have been able to transition the economy out of the pandemic. LAEDC's Director of the Institute for Applied Economics will provide a local, state, and county perspective on the issues that are impacting the economy, specifically focusing on the out look for 2022.
The event will include thought leaders and industry experts who will bring focus to three ecosystems that will be key to economic growth: Innovation, Infrastructure, and Housing. Speakers and panelists will identify specific ways these ecosystems can advance growth, sustainability, resiliency, and equity in local communities and throughout the region.
The 2022 Economic Forecast will bring these conversations back to the main stage in a closing plenary where experts will discuss how these ecosystems can build a clearer path back to a better, more equitable economy.
To learn about sponsorship opportunities, click here. For questions, please contact Shane Cullen at [email protected].
For information about upcoming events, please get in touch with  Riccardo Ruffolo.