2016 CHINAWEEK – California China Business Summit
May 11, 2016 @ 9:00 am

-

5:00 pm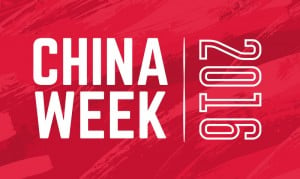 The Summit is specially designed for business leaders involved in or contemplating engagements with China. It is a historic opportunity to connect with over 100 key Chinese executives in attendance. A dual track approach will offer meaningful content for both American businesses seeking to expand and visiting Chinese executives.
Sessions Include:
• Foreign Direct Investment into California and Accessing Chinese Capital
• Regional Business Overview and Highlight on Key Opportunities
• Meet the Seven Chinese Provinces
• The Emerging 'New Normal' of U.S. China Commerce: Cross-Border Businesses
• Succeeding in America and Cross-Border Business
Keynote Speakers will be California Governor Jerry Brown and Michael Milken.
Click here for additional information.
For information about upcoming events, please get in touch with  Riccardo Ruffolo.