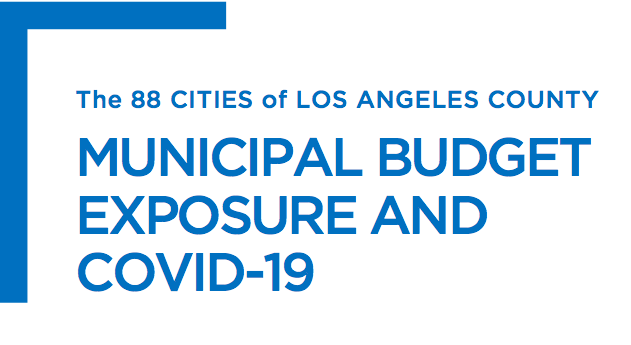 Municipal budget exposure and COVID-19
LAEDC's Institute for Applied Economics has published this analysis of general revenues of the 88 cities in Los Angeles County, assessing the level to which the cities are vulnerable to fiscal shocks as a result of the global COVID-19 pandemic.  Awareness of these challenges and prudent planning will be critical for all 88 Cities in Los Angeles County.
Collectively, these data serve to highlight which cities may be most in need of state and federal aid in order to maintain essential services, to avoid significant layoffs and furloughs of city workers, and to maintain maximal ability to provide relief efforts to households and businesses, especially those most in need during these uncertain times.
Cities wishing to engage with LAEDC economists to interpret the analysis can contact [email protected]
Media/reporters interested in covering this research, please contact [email protected]