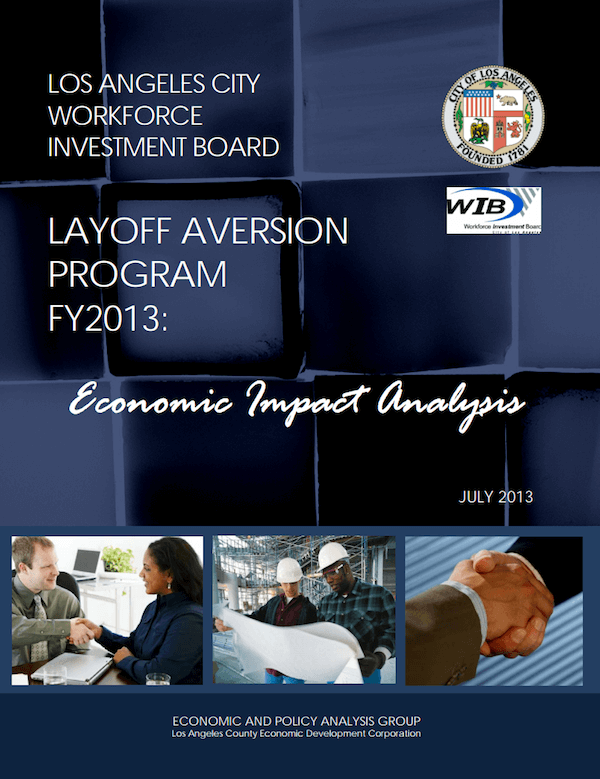 Los Angeles City Workforce Investment Board: Layoff Aversion Program FY 2013
The LAEDC just released its FY 2013 Economic Impact Analysis of its Layoff Aversion Program.  A Layoff Aversion Program for the Los Angeles City Workforce Investment Board (WIB) has been implemented over the past year by the LAEDC and its partner, the Valley Economic Alliance (VEA), resulting in the retention of 3,124 jobs for at-risk businesses in the City WIB Service Delivery Area (SDA).
A total of 3,124 jobs were retained in the Los Angeles City WIB SDA: 1,799 jobs were directly retained as a result of activities funded by the Layoff Aversion Program and an additional 1,325 were retained in the LA City WIB SDA due to additional activities of the LAEDC Business Assistance Program during the contract period.
Download a full copy of the report here.