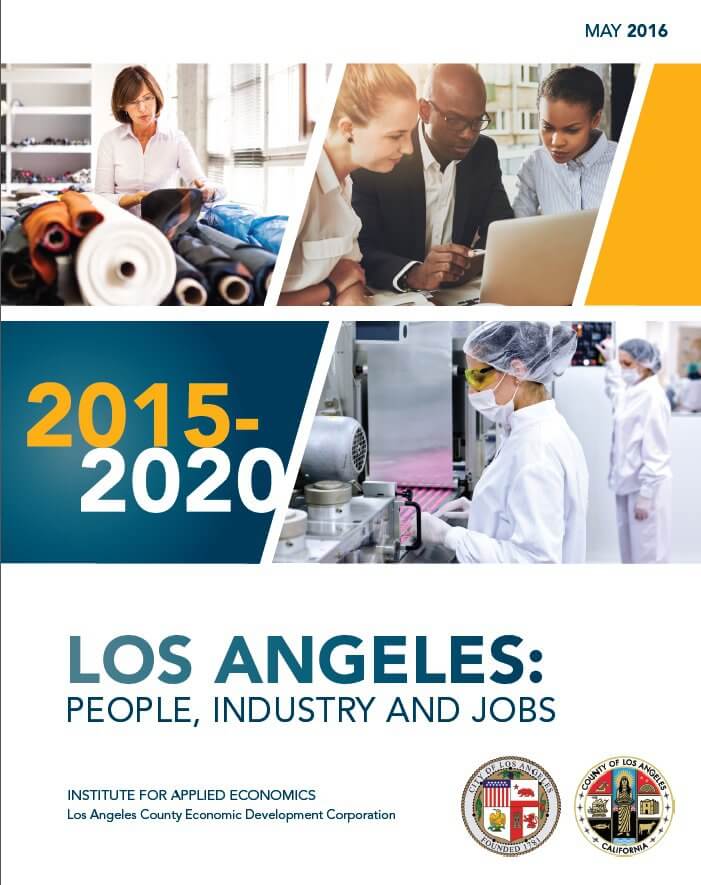 Latest Occupations and Industry Forecast: People, Industry, Jobs Report (2016)
LAEDC's Institute for Applied Economics has published the new 2016 People, Industry, and Jobs, an annual study on LA County's workforce needs, occupational forecasts, and skills required by occupations, to provide workforce development intelligence as part of our ongoing partnership with our regional Workforce Development Boards (WDBs) and other education and workforce development partners.   Both the City of Los Angeles and Los Angeles County regions are detailed, and LAEDC would like to thank both County of L.A. and City of L.A. for their support.
To read the new 2016 People, Industry, and Jobs please click HERE
San Gabriel Valley Tribune – Report predicts LA County will add 346,000 jobs by 2020
Los Angeles Times – Most new jobs in L.A. County will be low-paying, report warns
KPCC – Forecast: LA County will add nearly 350,000 jobs over 5 years, but many won't pay well
For those who wish to review the prior version from 2015, please click HERE.