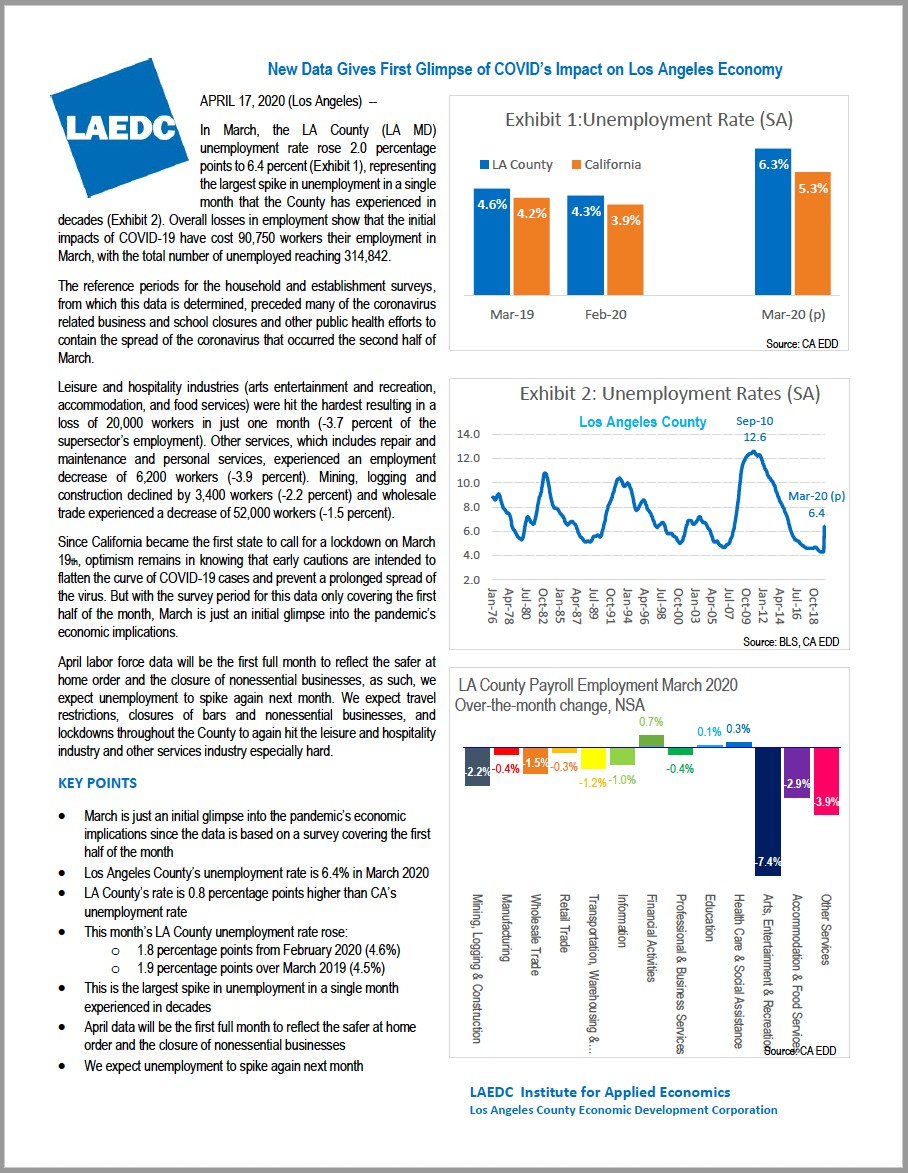 Coronavirus impact on Southern California economy – Estimates of possible unemployment levels
On April 21, 2020, the LAEDC Institute for Applied Economics has published estimates for the Southern California economic conditions in May 2020, estimating a potential unemployment rate of 31.7% for Los Angeles MSA (LA and Orange Counties) and 31.4% for the broader Southern California region.  These estimates will change depending on many factors including policy interventions, and LAEDC will provide an update when further analysis is available.
This report provides county-level data for each of the 10-counties in Southern California, including San Diego, Imperial, Riverside, Orange, San Bernardino, Los Angeles, Ventura, Kern, Santa Barbara, San Luis Obispo.
Please visit LAEDC's Community Connectory resource page on this website, with resources to assist your organization, as well as to request assistance from LAEDC's team of business assistance professionals.
Media inquiries:  [email protected]