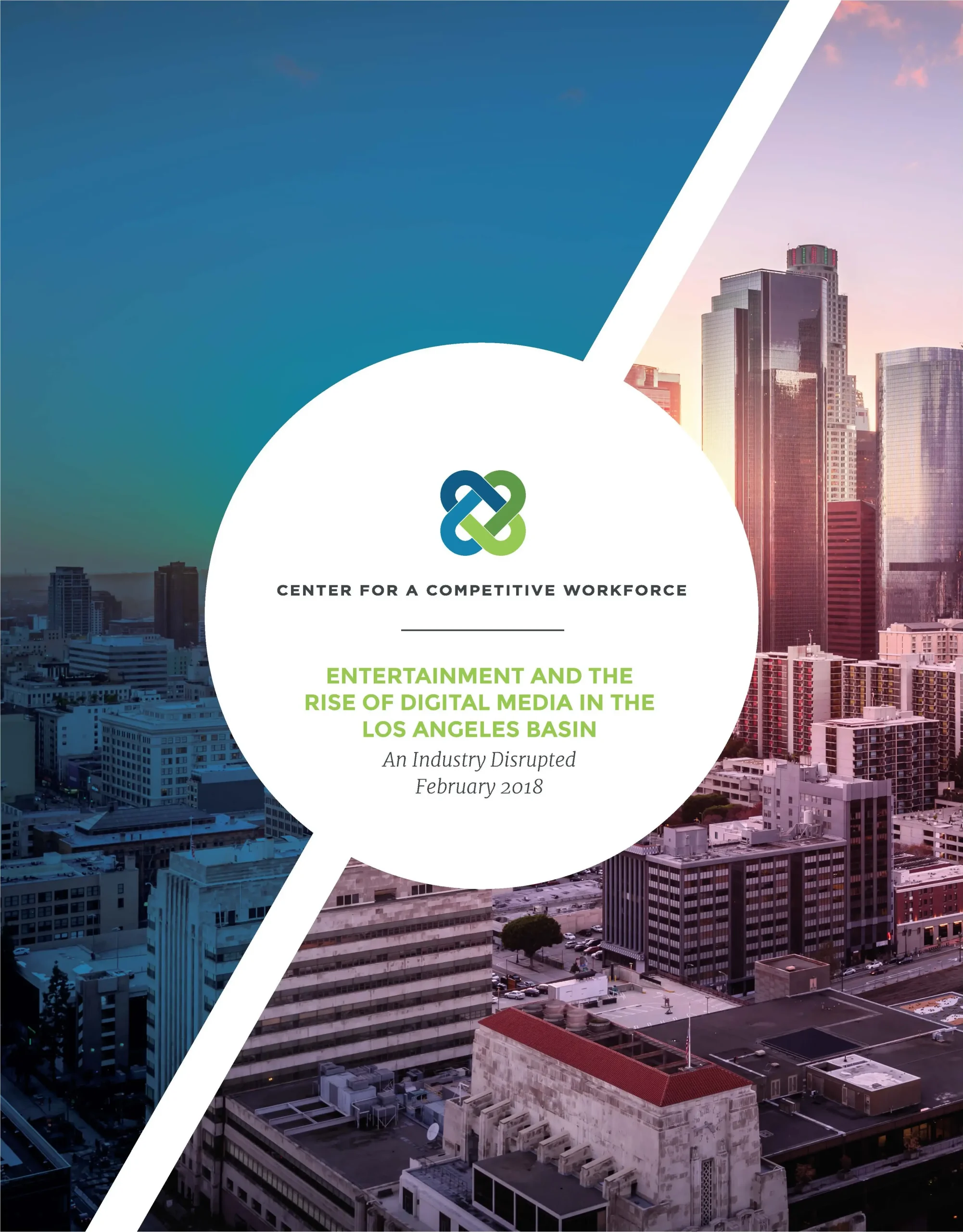 Center for a Competitive Workforce: Entertainment and the Rise of Digital Media
For over a century, the entertainment industry has thrived in the Los Angeles Basin, a region encompassing Los Angeles and Orange counties. Known as the home of the motion picture industry, the Los Angeles Basin also contains a significant portion of the recording industry. The industry's major companies have much, if not all, of their regional corporate operations and maintain studios and production facilities across Southern California.
Even so, in a rapidly changing entertainment environment, the Los Angeles Basin is now but one competitor among many domestic and global locales for film and television projects. Following the rise of competitive film incentive programs in Canada in the late-1990s and their spread across the United States from the early-2000s, the production landscape in the region changed significantly. Being costly and highly mobile, feature film projects were the first type of production lost in great numbers to competing jurisdictions.
Due to fierce competition, a shift in viewing habits caused by the emergence of major players, such as Netflix, Hulu and Amazon, and a more competitive California Film & Television Tax Credit Program, television production is now the driving force in the region's entertainment economy. A combined estimated direct spend for the 2016-17 television season was approximately $6.5 billion for the region's scripted (one-hour and half-hour) television series.