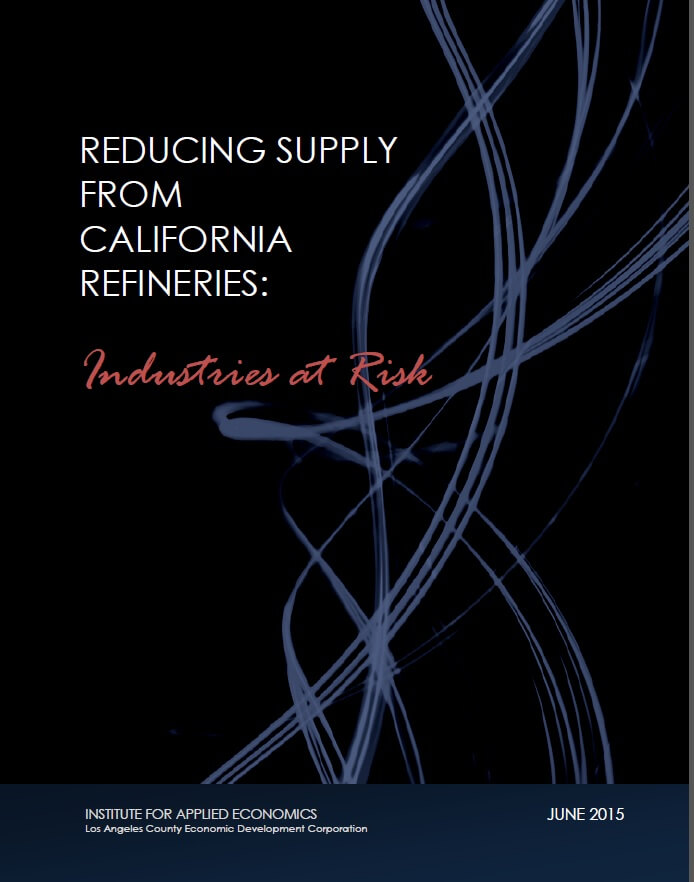 The LAEDC Institute for Applied Economics has published a study titled, Reducing Supply from California Refineries: Industries at Risk.
A wide variety of California's industries are highly dependent on petroleum products, from agriculture (using fertilizers) to transportation (using fuels) to our pharmaceutical industry (dependent on chemical products) to a myriad of manufacturing industries (such as furniture, food, plastics, glassware, metals, apparel and machinery). With no viable economical substitute to these inputs, we estimate that industries providing almost 2.4 million jobs statewide and producing more than 14 percent of the state's GDP are highly vulnerable to cost increases, supply restrictions and competitive pressures from outside the state.
The report was commissioned by the Western States Petroleum Association.
Download