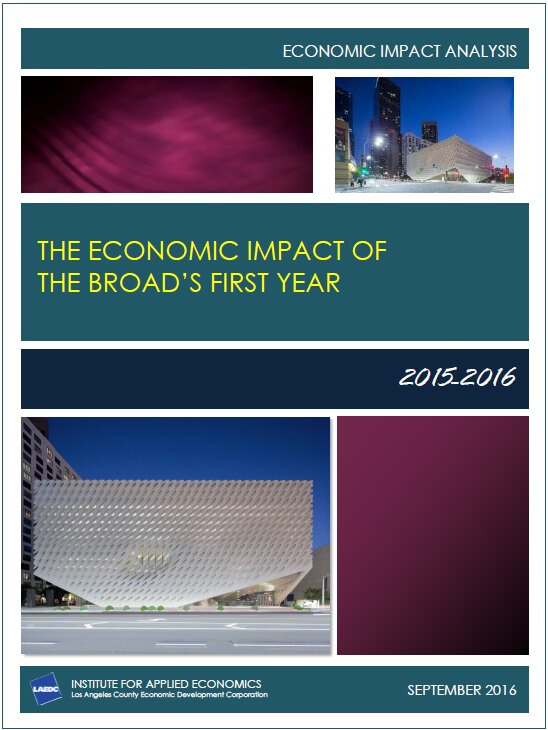 The Broad Museum: Economic Impact of First Year of Operations
The Broad, located in the heart of downtown Los Angeles, is one of the nation's most exalted contemporary art museums.  This study looks at the first year of operations for the museum and quantifies the positive impact of The Broad on our regional economy in terms of jobs, wages, spending, taxes and other metrics.
Read the report HERE.