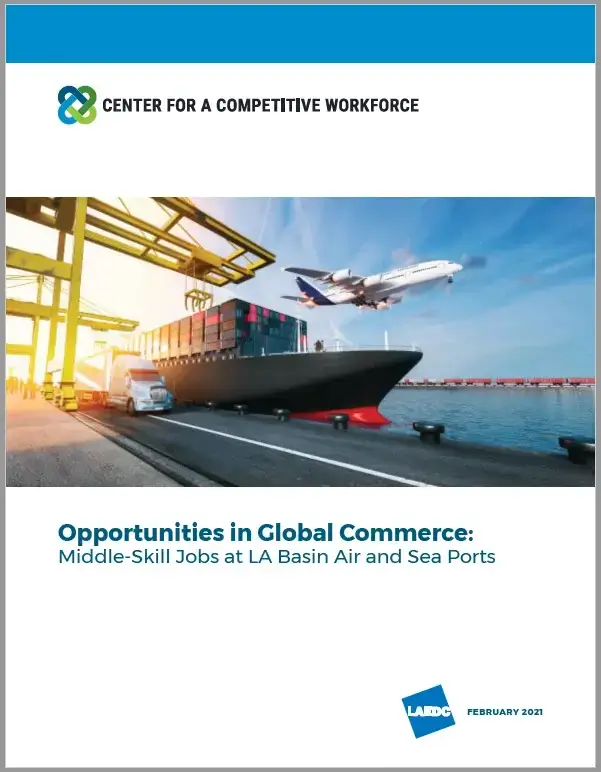 Opportunities in Global Commerce: Middle-skill jobs at LA's Air and Sea Ports
This report studies the changing labor market at the airports and seaports of the Los Angeles County region, the supply of talent for these jobs, and the outlook for the industry including forecasts of job openings in well-paying occupations.  This report is designed to help college faculty, job-seekers, students, employers at the ports, and our region's workforce development systems. 
This report was is 17th in a series prepared by LAEDC's Institute of Applied Economics in partnership with the LA/OC regional community college system and its Center for Labor Market Excellence, as part of Center for a Competitive Workforce.