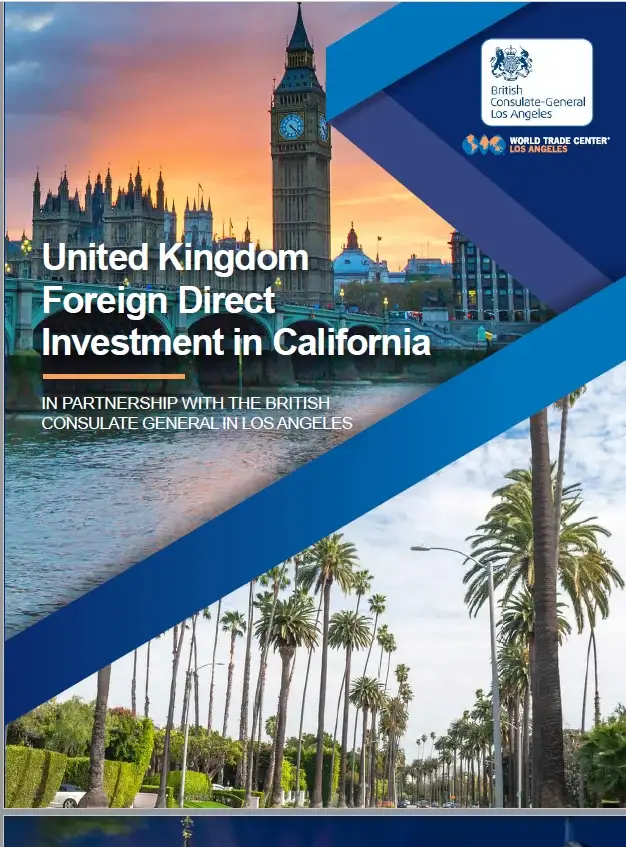 WTCLA report: United Kingdom investment in California supports 111,430 jobs in California
According to this report from World Trade Center Los Angeles, UK foreign direct investment supports 111,430 jobs in the state of California across 2,433 establishments, which paid $9.4 million to Californian workers. Though this economic impact takes place across all major industries, UK FDI is particularly concentrated in professional and business services, manufacturing and retail trade. To further highlight the depth of this relationship, the value of bilateral goods trade between California
and the UK was valued at $11.5 billion in 2019. As a testament to the special relationship between the United Kingdom and California, WTCLA has partnered with the Consulate General of the United Kingdom in Los Angeles to better detail the economic ties between the UK and the Golden State. This report represents a culmination of this effort and highlights the UK's FDI footprint across California, its regions and its industries.