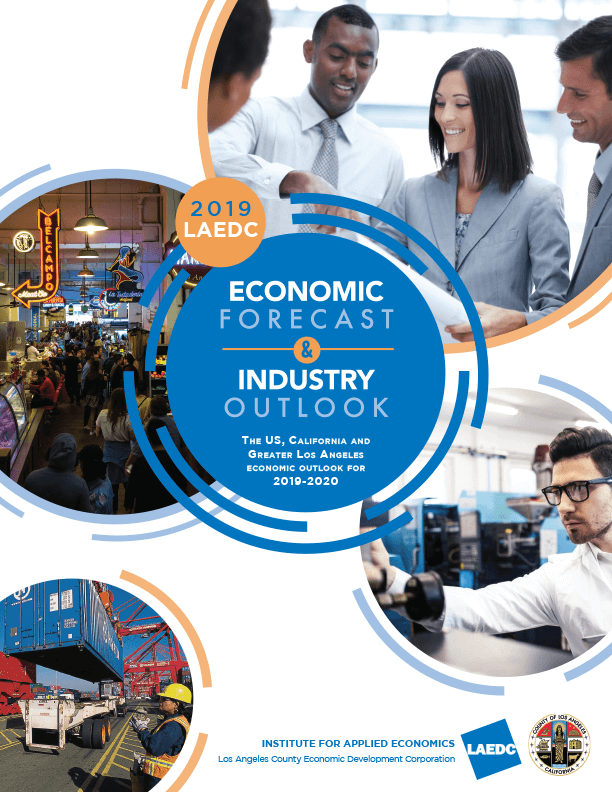 2019 LAEDC Economic Forecast
LAEDC has published its annual Economic Forecast report, which covers the US, California, Los Angeles County and the other counties of Southern California. The report provides analysis and an outlook for 2019-2020.
The report release date of Wednesday, February 20th, 2019 coincides with the LAEDC annual Economic Forecast event, including speakers from US Bank, LAEDC, SpaceX and AECOM. Comments and analysis from those experts will be available to attendees of the event.
More information and presentations from the event are located HERE.