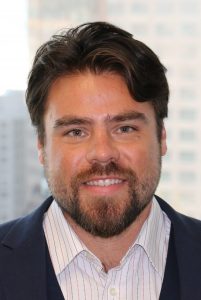 Ricardo oversees strategic marketing and communications at the LAEDC, including, messaging, digital and offline communications that support the organizations goals, objectives and revenue targets. Prior to the LAEDC, Ricardo worked as the Marketing Director for Project Paradigm, a non-profit foundation dedicated to activating and engaging youth around important societal problems. In this role, he managed, measured, assessed, and optimized the performance and effectiveness of all marketing and communications programs. The initiatives resulted in a more than tenfold increase in the number or registrants and partners.
Before that, Ricardo was the Branding and Marketing Director for Co-opportunity Natural Foods, L.A.'s only community-owned and operated grocer, where he led a major re-branding initiative that garnered a Davey Award for design excellence. The Co-op also attained its highest sales level in its 40 year history during his tenure.
Ricardo also served as the Marketing and Membership Manager for the Los Angeles County Museum of Art (LACMA), and prior to that, as the Marketing and Communications Manager for RE/MAX's California & Hawaii regional headquarters. Earlier, he worked in Mexico City as a News Assistant for The Dallas Morning News, and as a Marketing and Communications Coordinator for the Mund Group, a public policy and market research firm in Mexico.
Ricardo graduated from the University of Notre Dame with a BA in Marketing. He is currently a member of Co-opportunity's Board of Directors and serves as the Capital Campaign Committee Chairman, where he leads efforts to raise funds for the opening of a second Co-op in Culver City. In his spare time, he enjoys exercising at Muscle Beach in Santa Monica, hiking with his wife and dog, and cooking.