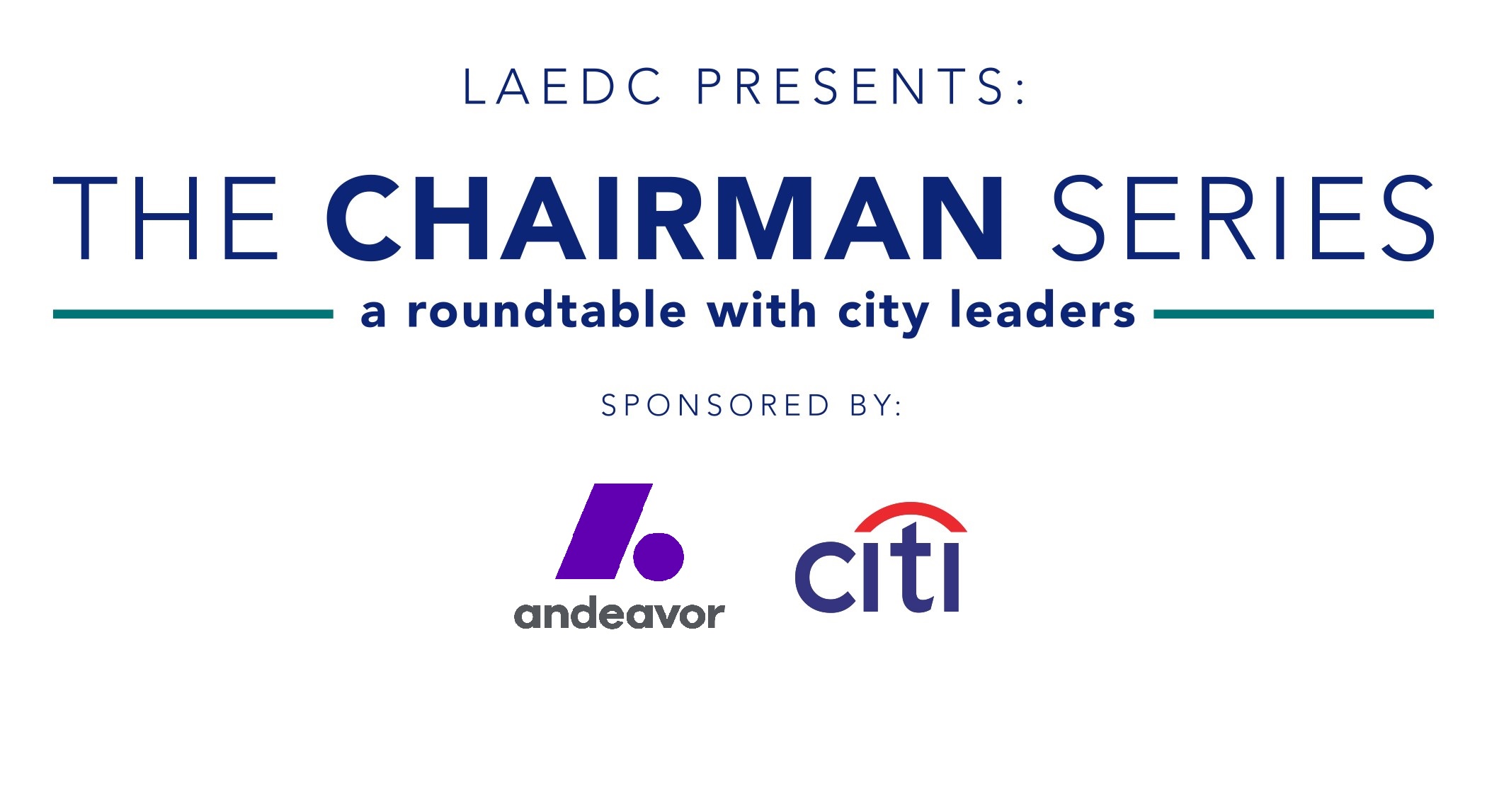 The Chairman Series provides LAEDC members with opportunities to join intimate, round-table discussions with elected officials in our region, to engage in dialogue about priorities and hear input and questions from LAEDC members. LAEDC Chairman Chris Martin, President and CEO of AC  Martin, hosts these meetings.
In the past, we've hosted Senate Pro Tempore President Kevin de Leon, L.A. County Supervisors Sheila Kuehl, Hilda Solis and Mark Ridley-Thomas, various LA City Councilmembers, and others.
Learn more and RSVP for upcoming dates by contacting Maneesha Horshin at LAEDC via email or by calling 213-236-4864.
Upcoming Chairman Series: 
June 7, 2017 | 10:00 AM – 12:00 PM | City of Pico Rivera| Mayor Bob Archuleta
*Hosted by Michael Amini Designs
Past Chairman Series Events:

City of Long Beach | Mayor Robert Garcia
City of El Segundo | Mayor Suzanne Fuentes
City of South Gate | Mayor Jorge Morales
City of Inglewood | Mayor James Butts
City of Palmdale | Mayor James Ledford
Save