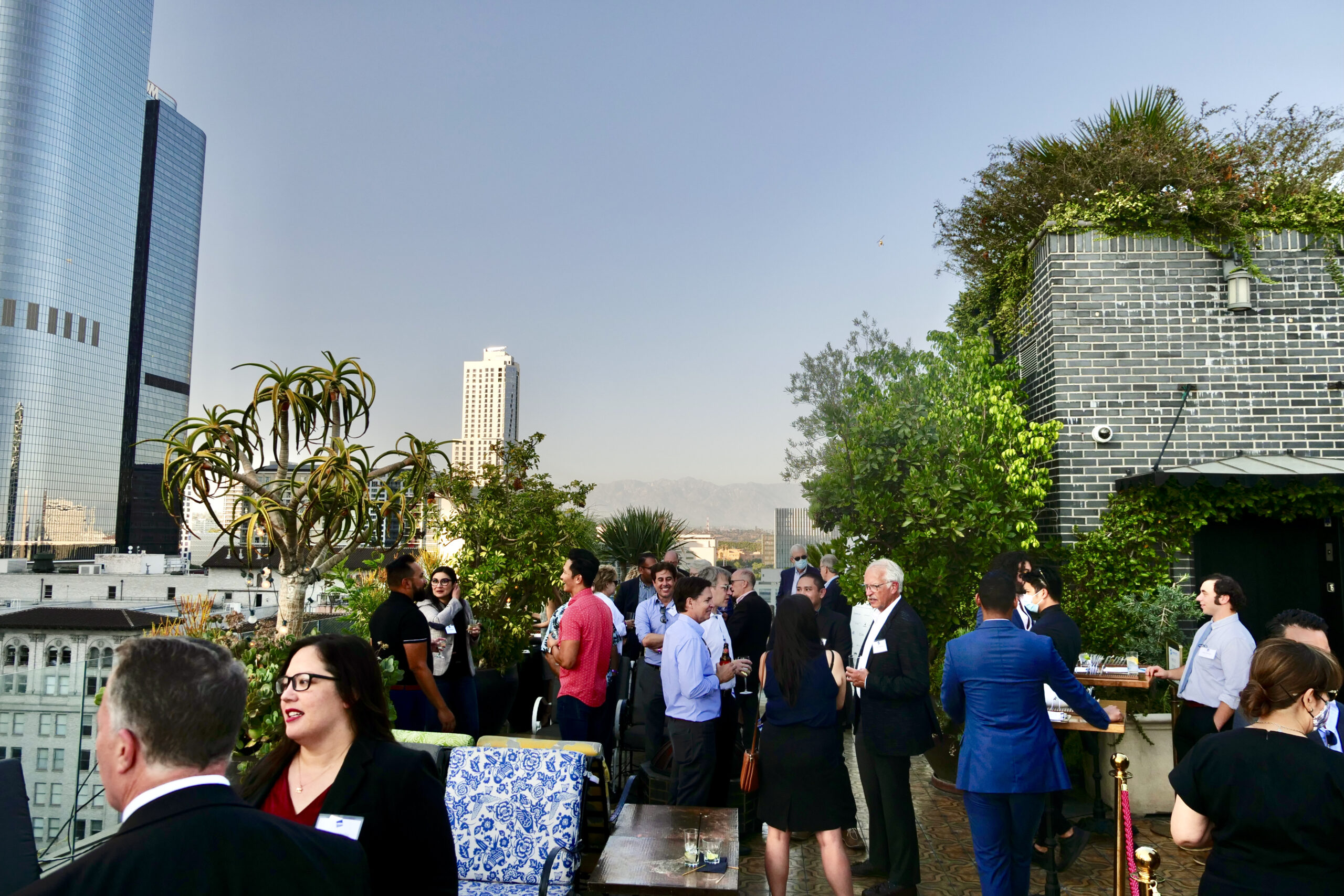 get involved: laedc Memberships & Events
WHAT IS MEMBERSHIP?
Membership with the LAEDC directly supports our mission. It allows you to partner with like-minded organizations and an expert team of economic development professionals and economists to promote innovation around economic and workforce development, small business assistance, and Los Angeles' leading and emerging industry clusters. As a member of the LAEDC, you join the Board of Governors as your company's representative. Opportunities are also available to join our Executive Committee and other board committees. 
WHO IS ELIGIBLE?
LAEDC Membership is open to any business, educational institution, nonprofit organization, or local government looking to advance opportunity and prosperity for all in LA County. Our members are diverse and represent various industries, including banks, law firms, aerospace, bioscience, manufacturing, cybersecurity, entertainment studios, community-based organizations, colleges, school districts, athletic teams, small businesses, Fortune 500 companies, and more. We represent our communities within the 88 cities and unincorporated areas of LA County. 
LAEDC CHAIR
Steve Olson
Partner,
O'Melveny & Myers LLP
LAEDC VICE CHAIR
Halé Behzadi
Head of Private Banking,
Citi Global Wealth