Executive Committee CEO Series: Lunch with Gil Cedillo
September 12, 2014 @ 12:00 pm

-

1:00 pm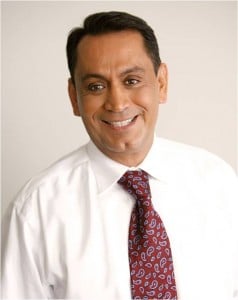 SEPTEMBER 12, 2014
NOON
Meet District 1 Council Member Gil Cedillo over an intimate lunch conversation with our Executive Committee & invited CEO's.
Cedillo's advocacy on behalf of marginalized communities is legendary. He has become the voice for society's least, last and lost.  His causes have ranged from becoming a formidable counterweight to Proposition 187 up to his unwavering support for Filipino American World War II veterans, the uninsured, low-income families, the homeless and most recently, AB 540 or the "dream students".  He was also crucial in the establishment of the Korean-American Museum and Chinese American Museum in Los Angeles.  He is determined to mainstream all of their marginalized agendas, one community at a time.
First elected 14 years ago in the Assembly, Cedillo has remained first and foremost, a public servant.  He contends that the "Immigrant agenda is an American agenda".  Until we successfully integrate all including those who unjustly remain in the shadows of mainstream society, America will never live up to its promise and its history.
In 2013, Gilbert Cedillo was elected to represent Council District 1.
Gil Cedillo represents a new leadership that places commitment before ambition, community before self and people before politics.
SPACE IS LIMITED!
DETAILS UPON RSVP
For information about upcoming events, please get in touch with  Riccardo Ruffolo.