Sponsorship Opportunities 2020-2021: Signature LAEDC Events
Align your brand with an LAEDC event and reach an audience of regional leaders and innovators.
Forum 3 (April 15, 2020) – The Future of the Electric Transportation
Forum 4 (June 10, 2020)
Are you and your organization prepared to be part of LA County's new economy? LAEDC's Future Forums series take a deep dive into key industries and explore trends ahead, workforce demands, new technologies, policy reform needs and more. The Future Forums are hosted in both geographically diverse and creative environments around LA County. In 2018-2019, the topics included Future of FinTech; Future of Aging; Future of Esports; and the Future of Manufacturing.
Audience Profile:  150 – 200 of the region's leading business, government, civic, and education leaders attend these events. Depending on theme, there is heavier representation by that specific industry.
Sponsorship Values
$75,000 (Series Sponsor) 

SOLD

$30,000 (Featured Speaker/Moderator for all four Future Forums)
$15,000 (Industry Sponsor for all four Future Forums – An opportunity to participate on industry panel discussions)
$5,000 (Breakfast Sponsor for 1 Forum)
View a recap of the Future of Fintech. View a recap of the Future of Aging. View a recap of the Future of eSports. View a recap of the Future of Manufacturing
---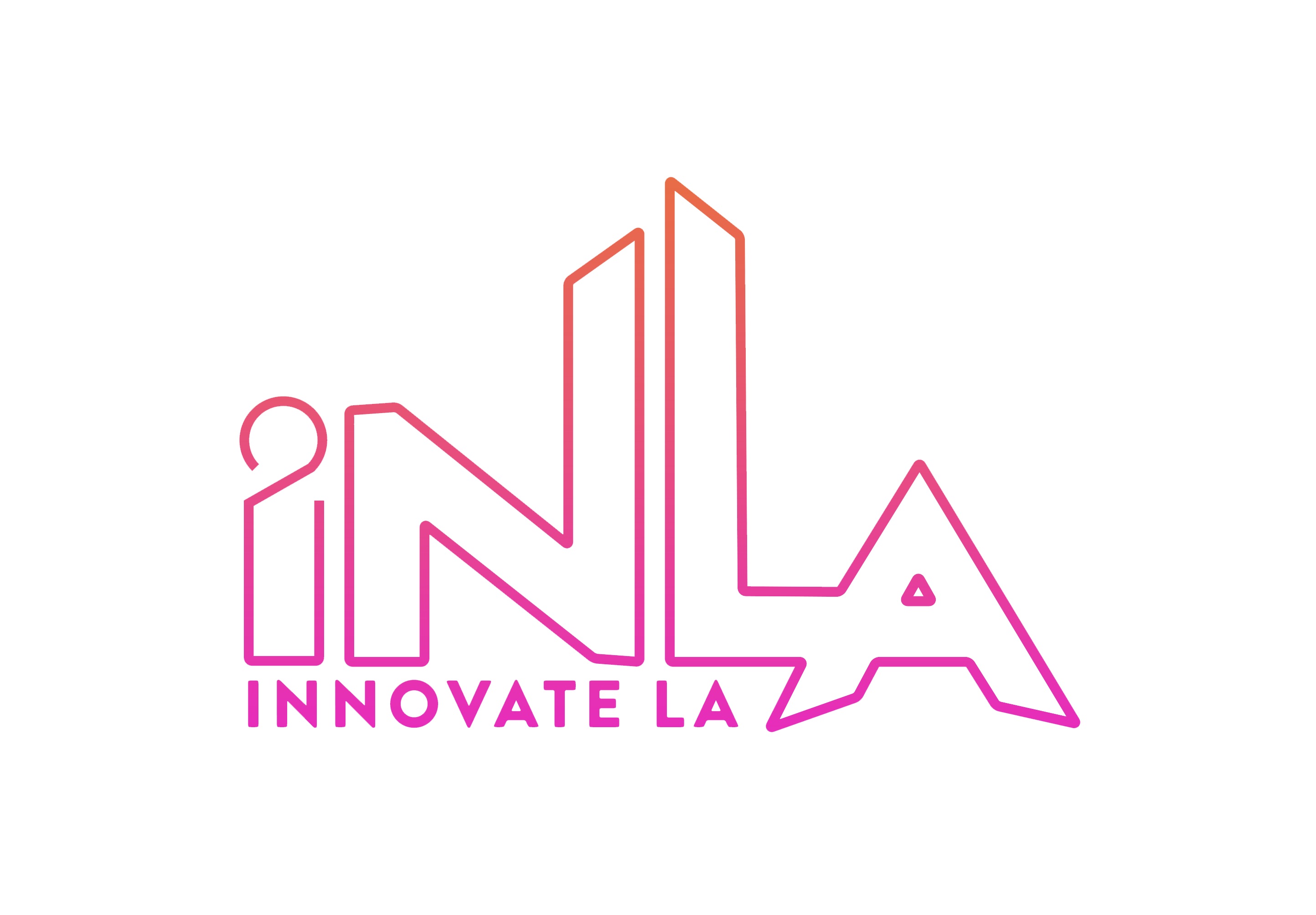 InnovateLA (INLA)
This event series is paused
InnovateLA—a CALED Grand Prize Winner for Economic Development—is a countywide celebration of the breadth of innovation and creativity within our region. By providing a well-publicized platform for organizations to showcase cutting-edge innovations, InnovateLA creates greater awareness of our region's new technologies, processes, products and services that add diversity and value to LA's economy and set the stage for growth of well-paying jobs.
Contact Elsa Flores at LAEDC for more information, [email protected]
---
November, 2019
Venue TBD
5:30 pm to 7:00 pm – Cocktail Reception & Silent Auction
7:00 pm to 9:00 pm – Dinner & Awards Program
The Eddy Awards® is a cocktail reception, dinner, and awards gala to support the fulfillment of the LAEDC mission to advance opportunity and prosperity for all. The Awards were introduced by the LAEDC in 1996 to honor individuals, organizations, and cities that demonstrate exceptional contributions to positive economic development in the region.  Past honorees include Beatriz Acevedo, Mark Suster, Evan Spiegel, Patrick Soon-Shiong, Magic Johnson, American Airlines, Cedars-Sinai, Cal Poly Pomona, Cal St LA, and UCLA among others. Honorees for this year's Eddy Awards are Citi, Phil Washington, CEO, Metro and California State University Dominguez Hills. The dinner includes a live reveal of the Most Business-Friendly City in LA County award that is issued to one large city and one small city within LA County.
Audience Profile:  600+ of the region's leading business, government, civic, and education leaders attend this annual event.
Sponsorship Values
$50,000
$25,000     
$15,000     
$10,000    
$5,000
Learn more about the Eddy Awards.
---
LAEDC Annual Economic Forecast
February, 2021
Venue: TBD
The LAEDC Economic Forecast is the region's premier source for in-depth economic information and analysis on Los Angeles County and the surrounding areas. The Forecast provides a comprehensive economic outlook on a global, national, state and local level. The Forecast event features leading economists outside of the LAEDC to provide insights on the larger, global perspective of the economy, as well as the regional outlook.
Audience Profile:  500+ business leaders, elected and appointed government officials, and professionals from the education, finance, media and civic sectors.
 Sponsorship Values
Annual Forecast Lead Sponsor: $35,000
Event Sponsorship – $2,500  
Exhibit booth $400 members, $600 non-member
View a recap of the 2020 Economic Forecast.
---
Consular Corps Program–World Trade Center LA
January, 2021
LA Downtown Hotel
The Consular Corp Program is on the Monday of the 3-day VerdeXchange Conference, a platform that brings global and California energy and sustainability leaders together to debrief on energy policy and to explore what drives clean technology markets. The WTCLA puts on a panel briefing on how to do business in LA County and invites our international community. This event is by invitation only, and complimentary to the LAEDC members. State-wide dignitaries are invited to speak, as well as representatives from a legal and funding aspect of doing business in LA County. The audience is foreign consulates and trade advisors who represent the largest countries the US does trade with.
Audience Profile:
Program – 60+ Foreign Consulates and Trade Investment Advisors representing more than 45 countries.
Reception – 100+ attendees including foreign consulates, LAEDC members and VerdeXchange conference attendees.
This program is by invitation only and complimentary to the attendees.
Sponsorship Values
$10,000 for an exclusive one-hour presentation
$5,000 reception sponsor
$550 exhibit booth during the reception (maximum of 4)
---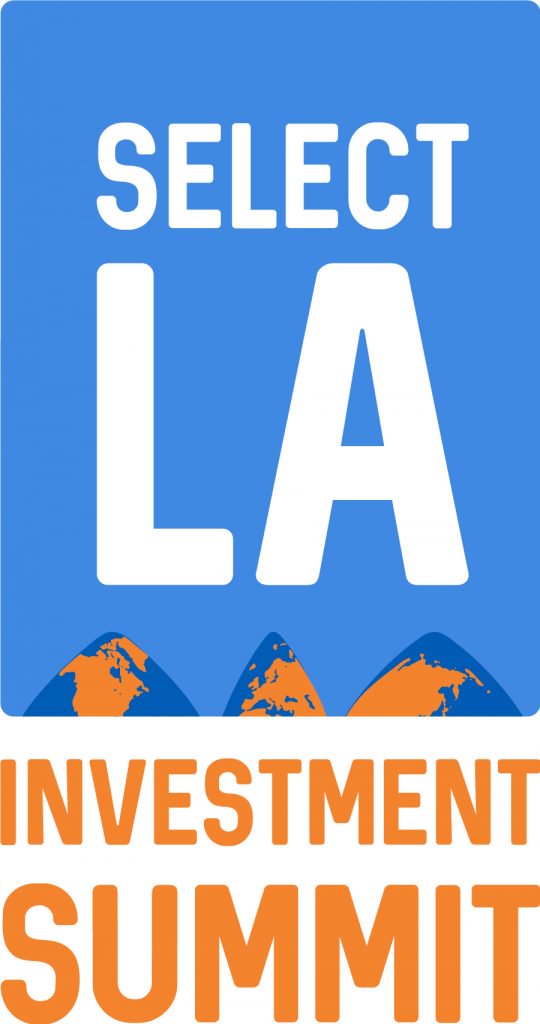 Select LA Investment Summit—World Trade Center LA
May 27 – 28,  2020
Venue: TBD
In its sixth year, the World Trade Center Los Angeles will once again host international delegations for a large scale, two-day conference with industry giants speaking about the benefits of doing business in LA County and foreign direct investment in our region.
Audience Profile: 450+business leaders, elected officials serving the international markets, or looking to be more of a global entity. International trade delegations consist of business owners looking to expand business relationships in Los Angeles County. Foreign consulates and trade associations are also in attendance.
 Sponsorship Values
$50,000 (one lead sponsor)
$25,000    
$10,000        
$5,000
Exhibit booths $1,500
View a recap of Select LA 2019.
---
For more information regarding sponsorship benefits, please contact Melissa Kham, Vice President, Strategic Relations at [email protected] or by calling 213.236.4815. LAEDC Members receive first opportunity on sponsorship categories. For all other questions, please contact Shane Cullen, Manager, Event Programs, at [email protected] or 213.236.4812.
Save