CORPORATE HONOREE
Hospital Association of Southern California
The Hospital Association of Southern California (HASC), founded in 1923, is a not for profit regional trade association dedicated to advancing the interests of hospitals in Los Angeles, Orange, Riverside, San Bernardino, Santa Barbara and Ventura Counties. Comprised of over 185 member hospitals and 35 health systems, all with the goal of improving the health status of the communities they serve, HASC is our corporate honoree this year as our way of recognizing their leadership and all of the hospital-based healthcare workers in their membership across Southern California who have performed so heroically to protect our lives during the pandemic.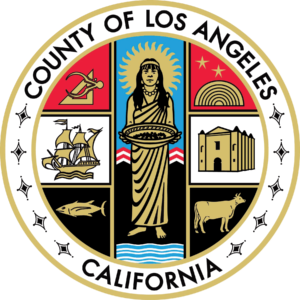 INDIVIDUAL HONOREE
The Employees of Los Angeles County
Los Angeles County is responsible for providing numerous services that affect the lives of all 10 million county residents, the largest county in the nation. Overseen by the first all-women Board of Supervisors and representing 34 departments, the 100,000+ employees of the County mobilized an unprecedented response to the COVID-19 public health emergency in March of 2020. Every Los Angeles County employee has played their part to support our communities through the crisis, and more than 50,000 of them are serving as Disaster Service Workers. These efforts provided COVID-19 testing and vaccinations; shelter for people experiencing homelessness and food for those affected by the economic crisis; life-saving medical care; much-needed mental health services; and support to small businesses.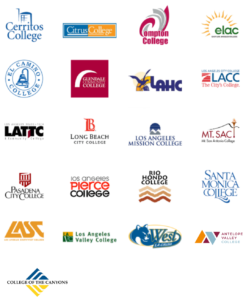 EDUCATIONAL HONOREE
Community Colleges of Los Angeles County
Serving one of the most diverse regions in the world, the community colleges across Los Angeles County have served millions of students throughout their history and have provided affordable, accessible and practical education. During a year like no other, the community colleges of Los Angeles County helped to ensure their students could still gain access to a quality education while maintaining safety through a virtual learning environment. It is through the efforts of each institution, their faculty and staff that LA County residents were given the ability to continue to pursue their educational dreams and obtain necessary new skills in the midst of a pandemic.