Success Stories
Johnny Rockets (Long Beach, CA)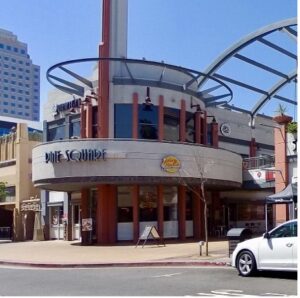 LAEDC assisted Johnny Rockets' owner, Becky Benam, during the COVID-19 pandemic. The Downtown Long Beach business is woman-owned and has eight employees. Our District Director advised the business about available SBA loans, grants, special restaurant recovery grants, and City of Long Beach programs, including grants and workforce assistance, as well as L.A. County programs through the Los Angeles County Development Authority (LACDA).
As a result of LAEDC technical business assistance and advisement, the business received a $30,000 CARES Act Employer Assistance Grant through the County's Workforce Development, Aging and Community Services (WDACS) Department. She also received a $20,000 loan from LACDA through its Transit Oriented Communities Small Business Recovery Loan Program.
"In the past ten years that I have been running my restaurant, I have gone through so many difficulties. Yet I never gave up, and I never asked for help from any organizations. Coronavirus caught me off guard. Perhaps I could close the restaurant, go home and keep my savings, but I decided to do the opposite. Mainly for the sake of my employees and my sense of responsibility towards society. Thank you for looking out for us and assisting our business."
– Becky Benam, Owner, Johnny Rockets
---
"I appreciate organizations like LAEDC; you have no idea how a simple phone call can restore hope." 
– Monique Hogan, MBA, Hogan Events Group, LLC.
---
Orbit Event Rentals
"Thank You for the tremendous help and resources you provide Small Family Businesses such as ours. Your call in March (our 32nd Business Anniversary) was the key that unlocked the resources we would eventually need, it was nothing short of a miracle. You stayed in touch with us regularly, provided information & guidelines for many new programs; PPP, Cares Act Relief, SBA Disaster Loan, Verizon Grant, Los Angeles County AJCC, LACAD and personally referred us to RISE Financial & LISC organizations to help us with the business loan process. More importantly, was your genuine concern for helping us succeed. This speaks volumes of your work ethic and commitment to the small business community. I am pleased to report that Friday, April 17th, our PPP Application was approved. We have since been able to call back 75% of our workers. We appreciate your effort to help guide us through troubled waters."
– Nori Guerrero Sales/Marketing Director, Orbit Event Rentals 
---
Rice Field Corp/Great River Food
"As a family-owned business, Rice Field Corp/ Great River Food has been in Los Angeles County for over 35 years in the City of Industry. Our company has grown rapidly, becoming one of the largest privately-owned Asian food processing companies in the San Gabriel Valley. We currently employ over 240 workers and are looking to add 20 to 30 workers next year. We are constantly being hit with increasing workers comp rates, business taxes, and other business-related costs. These increased costs sometimes make you consider if leaving California is a solution to lowering the cost of doing business. Since we have been conversing with you in June of this year, you have helped us tremendously by introducing us to business incentive programs to help sustain and grow our business. With the fast-changing economy, it's reassuring to know that there are people like you and the LAEDC that care about helping to keep our local businesses strong and sustaining jobs in our economy."  
– Eric Lee Coo, Rice Field Corp/Great River Food 
---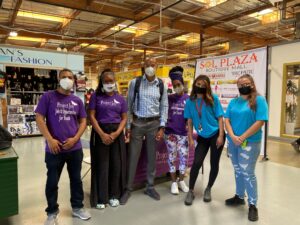 Project Joy (Antelope Valley, CA)
"LAEDC provides a multitude of valuable and timely resources to assist businesses of all sizes no matter what their needs are. This is so critical as pandemic recovery moves forward in our communities. Project Joy is grateful for being able to connect small black-led businesses and nonprofits in the Antelope Valley to the LAEDC business team and resources."
– Kim Watson Executive Director, Project Joy
---
Baaz Bites (Los Angeles, CA)
The frozen food company, Baaz Bites, introduced Persian cuisine to the mainstream L.A. market. Still, the cost of packaging products became far too high during the pandemic and the production strategy needed adjustment. LAEDC introduced Chief Officer Jordan Elist to a co-packer in Cudahy (south Los Angeles) that could handle their frozen food production and distribution level. As a result, Baaz Bites was able to strike a partnership that benefitted both companies, another example of a pivot and reinvention with LAEDC's assistance.
---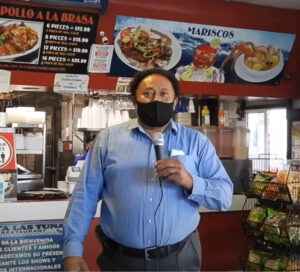 Playa Las Tunas (Los Angeles, CA)
Playa Las Tunas is an example of how small restaurants have struggled during the pandemic. Restaurant owner, Celso Hernandez, was initially denied financial assistance when he applied for grants. Still, LAEDC helped him reapply and successfully access funds, allowing him to remain open and retain jobs as he pivoted to online delivery options. As L.A. County reopens, the business can accommodate in-person dining patrons again.
"Because of the funds from the City of Los Angeles and the resources and programs that LAEDC has been providing me, here we are – the restaurant is open through the pandemic, and we are keeping our staff and customers safe. Thank you, LAEDC."
– Celso Hernandez, Owner, Playa Las Tunas
---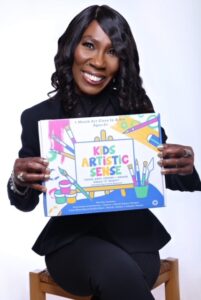 Kids Artistic Sense, Inc. (Los Angeles, CA)
Kids Artistic Sense, Inc. is an educational center for children with a mission to provide hands-on learning experiences using art to enhance the potential and development of children ages 2-10.
"A very thriving and profitable business before the pandemic, we encountered hurdles similar to most in-person education centers and schools. After months of waiting, we received PPP funds through the SBA and a microloan from the city of Los Angeles, which was a great blessing! And to our surprise, we also had representatives from the LAEDC reaching out to us, providing resources and support. LAEDC continues to be an integral part of our business, helping us succeed, including assistance as our company pivoted and created a new product, One Month Art Class in a Box. We will be forever grateful for the support we received from LAEDC."
– Ms. Sandra, Director Kids Artistic Sense, Inc.
---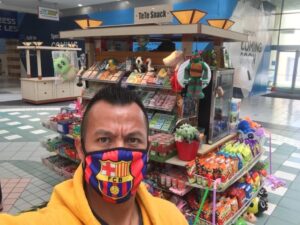 Tete Snacks (Carson, CA)
A food kiosk located near the South Bay Pavilion Mall's movie theatre generated daily customers until the COVID-19 shopping mall closures. The owner, Sami Pinillos, contacted the Connectory team with financial concerns about keeping his business operating. LAEDC's Connectory team quickly referred him to the Carson Coronavirus Disaster Small Business Loan Program. It assisted him with applying for the Paycheck Protection Program. Pinillos also took advantage of LAEDC's Spanish webinars and reopening guides. He received $2,400 in PPP funds and successfully reopened his business in April 2021.
---
BriteWorks, Inc. (Covina, CA)
BriteWorks is a woman-owned Latinx business, providing commercial cleaning and janitorial services to businesses for 25 years. LAEDC has provided assistance to BriteWorks on incentives, workforce, PPE and Covid19 related programs. LAEDC participated in L.A. Metro's Transportation Advisory Council hearings to voice support for the authenticity and professionalism BriteWorks to continue with their contract for cleaning and disinfecting MTA buses. That was successfully resolved, sustaining 155 jobs.
"You recommended a variety of programs and introductions to service providers that could assist us with business challenges and introduced us to business incentive programs to help sustain and grow our business. With the fast-changing economy, it's reassuring to know that there are people like you at the LAEDC that really care about helping to keep our local businesses strong, sustaining jobs in our economy."
– Anita Ron, President, BriteWorks, Inc
---
StringKing (Compton, CA)
"Thank you for your important help with StringKing's relocation/expansion from the Gardena area to the City of Compton. We value your expertise with the City of Compton engaging both the Assistant City Manager and Building Director to advocate on our behalf to streamline permitting and other city matters, as well as introducing us to California Manufacturing Technology Consulting, Southern California Edison and the local America's Job Center of California in Compton, and advising us on many programs and incentives including the California Competes Tax Credit.

"I am pleased to report that we finally received our Temporary Certificate of Occupancy (TCO) in March. This is a 100,000-square foot cutting and sewing manufacturing facility that will be producing much needed personal protective equipment (PPE) as well as custom fit uniforms for the U.S. Army and Navy. We now employ 350 individuals but urgently need to ramp up and hire about 200 more workers."

"Without your persistence, access to key contacts and resources, and backing us with the City of Compton, we would not have been able to operate at this magnitude and at this critical time."
– Jake McCampbell, Founder/President, StringKing
---
Contact our team for no-cost assistance at 213-309-8849 or complete the form below
"*" indicates required fields