Dear Members and Partners:  
I wish you all a Happy New Year for the first time as President and CEO of the Los Angeles County Economic Development Corporation. I'm excited for this next chapter for the LAEDC, and I want to share more about myself as I step into this new role after serving as COO and EVP of LAEDC and President of the World Trade Center Los Angeles over the last eight years.   
Two years ago, when Bill Allen started thinking of retirement, he and I began working with our Board of Governors and staff to create a succession plan for a smooth leadership transition. In addition to that transition plan, we created a strategic plan that is a lodestar for LAEDC to ensure a thriving regional economy that is growing, sustainable, resilient, and – most importantly – equitable.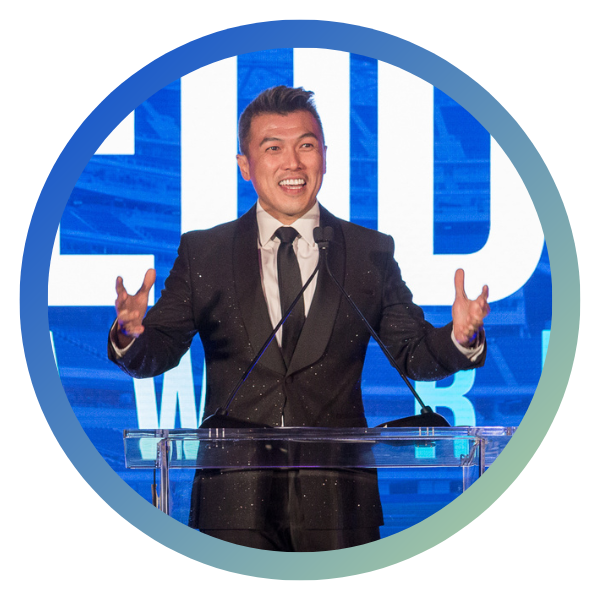 With our transition and strategic plans in place, the LAEDC team and I are ready to continue and expand upon LAEDC's 42 years of work as Southern California's most trusted voice and convener of stakeholders committed to envisioning and implementing inclusive economic growth strategies for our region.  
On a personal level, it has been an amazing journey to becoming the CEO of one of the country's most influential economic development organizations. As an immigrant who did not speak a single word of English and grew up in poverty, I did not dare dream that such opportunities would be possible.   
However, I have seen the power of economic development and how that could transform the lives of those who have been left behind and left without resources. And I want more people to have access to experiences and opportunities that I have been afforded.  
I have seen first-hand the enormous challenges and difficulties underserved communities encounter daily to break the cycles of poverty and violence, first working as a children's advocate in a domestic violence shelter and then as a community advocate for the Asian Pacific American Legal Center.   
During my graduate program in social welfare, I interned for then-Assemblymember Karen Bass who was doing tremendous work to help our foster youths break the cycle of poverty. Now the Mayor of Los Angeles, she showed me the power of policy and legislation and the ability of government to impact the lives of millions. She inspired me to change my career path, and I spent the next decade working in local government to transform our region through economic and community development.  
I had the privilege of serving Los Angeles Mayors Antonio Villaraigosa and Eric Garcetti, I saw the economic power and impact major industries had on our regional economy, entrepreneurship, and job creation. These roles gave me unique insights into working effectively and collaboratively with business, industry, community, non-profit, academic, and philanthropic partners.   
Throughout my career, I have worked with leaders like Mayor Bass, Mayor Garcetti, Mayor Villaraigosa and Bill Allen who empower many individuals like me, those who did not traditionally have access to the proverbial table. They encourage us to expand the table and bring more seats so we can ensure that economic growth and prosperity are shared with our neighbors and communities.  
That is why I am so humbled and proud to take on this responsibility as the President and CEO of LAEDC. LAEDC is a collaborative partner and convener of choice for so many organizations and programs for precisely that same reason, ensuring everyone in our community can have a seat at the table. Building on the lessons I have learned and the successful partnerships with many of you over the years, I am excited to tackle the challenges ahead for the Los Angeles region.  
LAEDC will continue our work to grow our economy using research, business technical assistance programs, industry cluster development, the attraction of foreign direct investment, and supporting workforce systems that benefit all residents of the Los Angeles region. Using these five tools, which already have long legacies guiding our economy, LAEDC can innovate continually and be more inclusive for historically underserved communities with your help as a member and partner.   
We have an enormous task ahead of us, and we cannot do it alone. As the LAEDC embarks on this new adventure, we look forward to your continued support, guidance, and partnership to ensure that we can reimagine a regional economy that can provide a healthy and high standard of living for all Angelenos.   
Please, join us on our new journey to collectively moving our regional economy forward!  
Sincerely,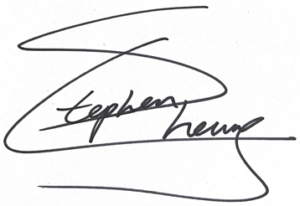 Stephen Cheung
President & CEO, LAEDC
Join us on this new journey!
Would you like to join us as we start this new chapter to move our regional economy forward? Become a member and join our board of governors!
Membership with the LAEDC directly supports our mission. It allows you to partner with like-minded organizations and an expert team of economic development professionals and economists to promote innovation around economic and workforce development, small business assistance, and Los Angeles' leading and emerging industry clusters.