Dear Colleagues,
I wanted you to be some of the first to know that during the Los Angeles County Economic Development Corporation's Executive Committee meeting on August 4th, I announced I would retire from LAEDC in January 2023 after 17 years as President and CEO. I do so because I am confident LAEDC has never been stronger or more centered in our values and aspirations. With our economy getting closer to full recovery from the disruptions of the pandemic, the time has come for me to begin the orderly transition of leadership to the next generation, who will continue to deliver on our mission to collaboratively advance economic growth and prosperity for all.
It has been the honor of a lifetime to work with the incredibly talented staff and members of the LAEDC, and I thank every one of them from the bottom of my heart. Our staff, board, and I agree that LAEDC will be in excellent hands under the leadership of our COO Stephen Cheung, who will take over as President in October and as CEO in January under the succession plan I developed with our Governance Committee over the past year. Stephen has been a tremendous partner to me in leading the LAEDC and WTCLA for the past seven years. I am genuinely excited to see where he will take the organization over the next decade with help from all of you.
During my time at LAEDC, we have substantially expanded the organization's mission and programs, establishing partnerships with key public and private stakeholders to advance a more robust, equitable, sustainable, and resilient economy. We've expanded our business assistance throughout the county and reached a milestone of more than 250,000 jobs attracted or retained for area residents through the direct assistance we've provided to employers large and small, and we've increasingly focused our outreach and support on our small businesses owned by women and people of color as they are among the most vibrant and aspirational entrepreneurs in our region.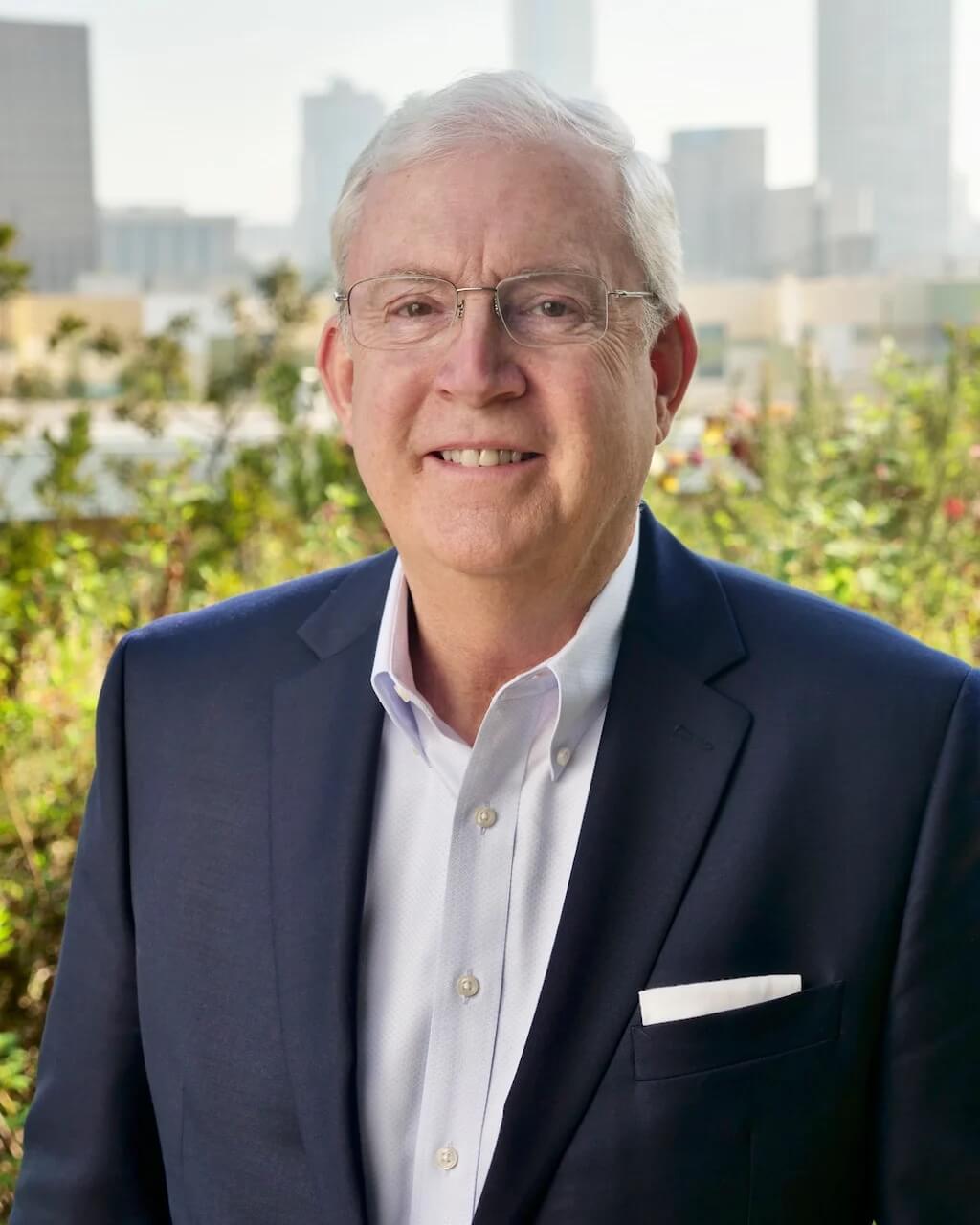 We launched a workforce development initiative and partnered with all our area community colleges to establish the Center for a Competitive Workforce to strengthen and make our talent development pipelines more inclusive for students. We've expanded our research to encompass deep analysis of our leading and emerging industry clusters, labor markets, sources of foreign direct investment, and impacts of state and local public policy, all to help inform better decision-making with respect to our economic future. We refocused the mission of our World Trade Center LA onto foreign direct investment attraction and helped bring thousands of jobs and billions of dollars of investment into LA County.
Beyond all that, we became our region's most trusted convener on economic development. We created a process and led more than 1,000 stakeholders through it in 2009 and 2015 to create our county's first ever consensus-built strategic plans for economic development. Those plans led to beneficial changes in our County's General Plan and those of many of our cities and fostered remarkable regional growth over the past 17 years. As a result, this spring, hundreds of public and private partners chose us to be the Regional Convener for LA County to facilitate hundreds more public and private partners to create a new plan for our region under the state's Community Economic Resilience Fund (CERF) to advance a more equitable and sustainable economy that enables a just transition to a carbon neutral economy with a particular focus on our most disinvested communities.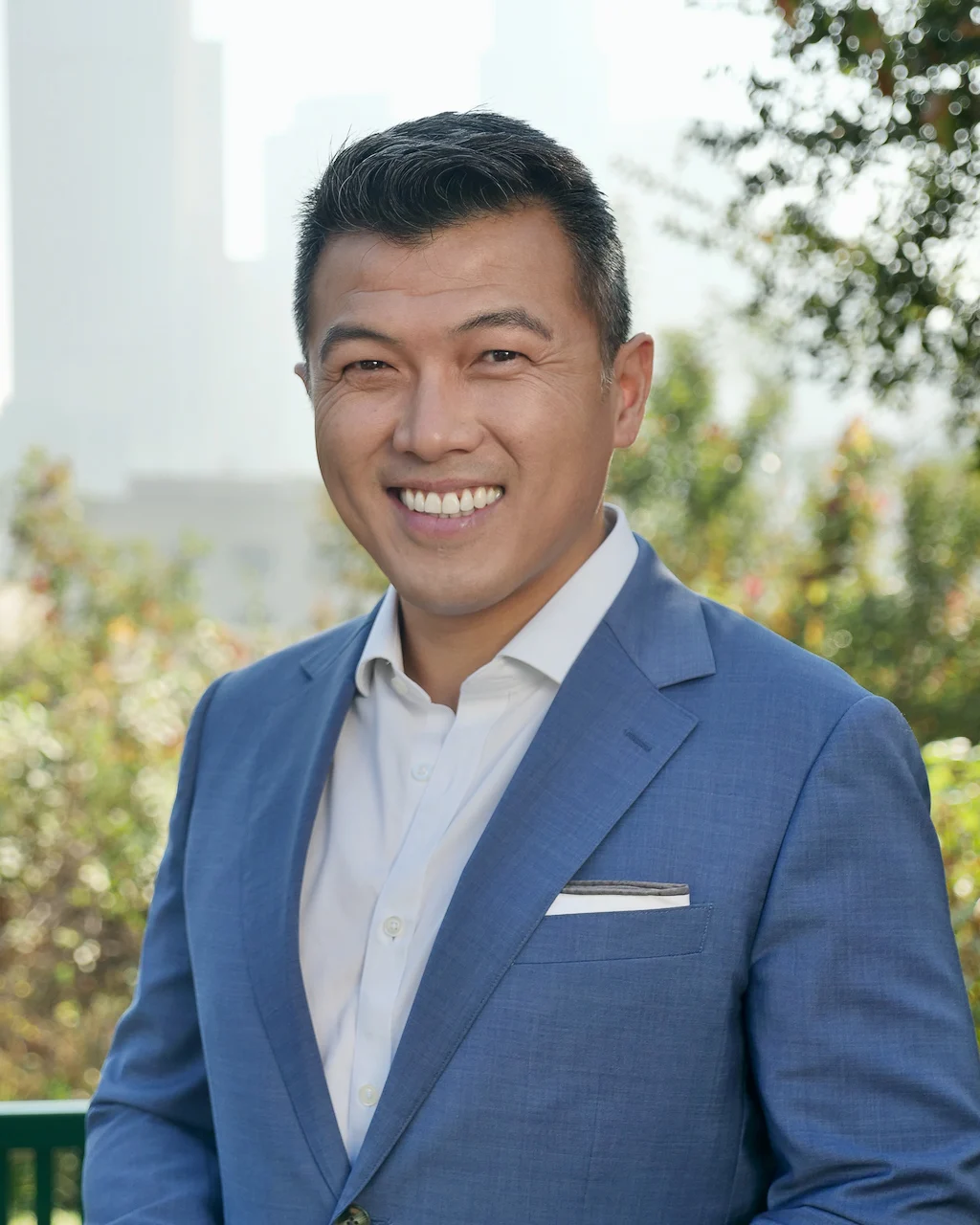 Over the past year, led by our COO Stephen Cheung, we also coordinated a diverse array of partners to submit LA County's successful application to the U.S. Economic Development Administration (EDA) for a Phase One Planning Grant to grow the region's blue and green economies under the EDA's Build Back Better Regional Challenge and positioned the region as a strong finalist for a potential $60+ million EDA grant to implement those plans.
We have been working closely with our partners at UNITE-LA, many of you and hundreds more community partners on the LA Digital Equity Action League (LA DEAL), now the official Regional Broadband Consortium for LA County as designated by the California Public Utilities Commission, to end the digital divide and ensure that all ten million residents of LA County will be part of our digital future.
And during the pandemic, we dramatically ramped up our assistance to small businesses and microenterprises owned by women and people of color in a collaborative called Together for LA, which we led with the LA Area Chamber of Commerce, LISC LA and the City and County of LA helping thousands of our most vulnerable entrepreneurs navigate their way through the incredible disruptions of the pandemic.
Please feel free to contact me if you have any questions. And again, you have my most heartfelt thanks for sharing this journey with me. I sincerely hope you will remain personally committed to the LAEDC as there is no limit to what we can achieve together.
Onward and upward!

Bill Allen