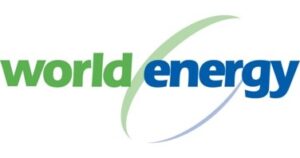 LAEDC Economic Impact Report States World Energy's Renewable Fuels Project in Southern Calif. Will Drive Down Carbon Emissions Globally, Improve Air Quality Locally, and Generate Clean Energy Jobs
– Agency to Present Results of Economic Impact Study During June 29 Webinar –
LOS ANGELES, June 28, 2022 – The Los Angeles County Economic Development Corporation's (LAEDC) Institute for Applied Economics (IAE) today released a multiregional economic impact analysis of World Energy's Paramount, Calif. facility. The report describes the economic impact of World Energy's ongoing operations and its planned Renewable Fuels Project, which will convert the legacy petroleum refinery into the world's most advanced clean energy hub. The LAEDC estimates that between 2019 and 2024, World Energy's ongoing operations and conversion will contribute $19.2 billion to the U.S. economy and generate more than 18,000 jobs. On Wednesday, June 29, the LAEDC will host a webinar at 10:00 a.m. PDT (1:00 p.m. EDT) to discuss the findings of the study commissioned by World Energy.
"The conversion of petroleum refineries like this one helps continue the advancement of the Los Angeles Region as a hub for clean energy production, innovation, and job creation," said Stephen Cheung, CEO of LAEDC and moderator for the webinar. "The research from our report highlights that clean energy has a positive result for our economy and workforce."
"World Energy works every day to create a better future for the Los Angeles region, California, and the world," said Gene Gebolys, CEO, World Energy. "We are proud to drive economic growth and create green jobs while accelerating the transition to low-carbon energy solutions."
The report describes the economic impact of the company's ongoing operations and the planned Renewable Fuels Project. According to the report, the LAEDC estimates that $2.0 billion of capital expenditures through the Renewable Fuels Project will add almost $1.7 billion in output, more than $636 million in labor income, and more than $195 million in total tax revenues in California. Additionally, the total employment impact in California related to operations at Paramount is estimated to grow from about 1,360 jobs in 2019 to 5,360 jobs in 2024. The resulting annual labor income of these jobs will also grow from about $102 million to almost $404 million in the state, a sum of $1.1 billion during the six-year period.
World Energy's project will convert the former petroleum refinery and asphalt plant into a 100 percent clean energy facility. The report highlights how World Energy will support regional climate and environmental goals. As a provider of low-carbon solutions, World Energy's ongoing activities and expanded business footprint in Paramount will provide immediate and near-future solutions to local and statewide ambitions around climate change, emissions reduction, and public health. The increased clean energy production will significantly reduce fine particulate matter (PM) emissions in trucks, trains, and planes in the Southern California region.
The webinar will explore how projects like World Energy's conversion of a former petroleum refinery into a green energy facility can advance real and meaningful climate action. With a panel of experts, the session will explore how the facility will contribute to a green economy that takes advantage of existing infrastructure and skills to empower positive economic opportunities in the Southern California region. To register for the webinar, click here.
About World Energy
World Energy is a low-carbon solutions provider focused on helping the world's leading companies make their carbon net-zero commitments real. The company is delivering ever better solutions at an ever-greater scale to efficiently cut, accurately account, and transparently report carbon emissions reductions in operations based in air and on water, rail, and road operations. Founded on Earth Day in Boston in 1998, the company has been commercializing, producing, and distributing low-carbon fuels for over two decades. www.worldenergy.net.
About Los Angeles County Economic Development Corporation
Los Angeles County Economic Development Corporation (LAEDC) was founded in 1981 as a nonprofit, public-benefit organization to harness the power of private sector in collaboration with L.A. County, to guide economic development and create more widely shared prosperity. LAEDC collaborates with all stakeholders in the region including education, business, and government. www.laedc.org