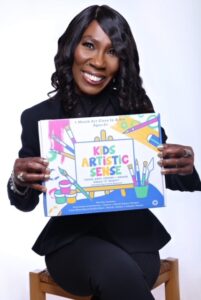 Kids Artistic Sense, Inc. (Los Angeles, CA)
Kids Artistic Sense, Inc. is an educational center for children with a mission to provide hands-on learning experiences using art to enhance the potential and development of children ages 2-10.
"A very thriving and profitable business before the pandemic, we encountered hurdles similar to most in-person education centers and schools. After months of waiting, we received PPP funds through the SBA and a microloan from the city of Los Angeles, which was a great blessing! And to our surprise, we also had representatives from the LAEDC reaching out to us, providing resources and support. LAEDC continues to be an integral part of our business, helping us succeed, including assistance as our company pivoted and created a new product, One Month Art Class in a Box. We will be forever grateful for the support we received from LAEDC."
– Ms. Sandra, Director Kids Artistic Sense, Inc.