LAEDC is always looking for ways to help grow our local economy by helping to grow our small businesses. 
All year round, we encourage our community to support women-owned businesses. To celebrate Women's History Month, we'd like to highlight a few women-owned businesses in Los Angeles County and encourage everyone to support them this month and beyond! 
Janet Morris, Esq 
Janet Morris has worked as an Elder Law attorney for 35 years. She provides consultation and representation to families regarding care of their loved ones when disability or incapacity strikes. She specializes in Medi-Cal, IHSS, and Long-Term Care.  
3940 Laurel Canyon Blvd #592
Studio City, CA 91604 
Debi Ash, LMFT 
Debi Ash, LMFT provides individual therapy for survivors of intimate partner violence and survivors of sexual abuse/violence at Cross Cultural Expressions Community Counseling Center, a nonprofit counseling agency in Tarzana, CA. Debi also sees clients via insurance, personal referrals, other nonprofit agencies, and independent practitioners. 
15315 Magnolia Blvd. Suite 400
Sherman Oaks, CA 91403 
https://www.cceccc.org/index.php/therapists/51-debi-ash-ms-mfti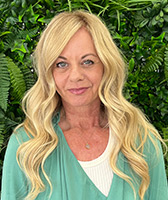 Renew Wellness
Our personalized consultation and education session(s) will restore serenity to you and the ones you love most. 
Nickishia Ortiz, founder of Renew Wellness, is a certified alcohol and drug counselor and intervention specialist with 11 years of experience in safe crisis interventions, residential, outpatient, individual and family treatment. She has worked with clients experiencing co-occurring disorders and is familiar with 12-Step Programs, collaboration with outside state agencies, and community recovery resources. Capable of establishing and maintaining rapport with clients, families, and fellow colleagues. 
424.644.4855
https://rwla.org/