The California Film and Television Tax Credit 2.0, enacted in July 2015 and sunsetting June 2020, has contributed almost $21.9 billion in economic output over five years, supporting more than 110,000 total jobs (includes direct, indirect, and induced) in California. This increase in economic activity has returned to state and local governments an estimated $961.5 million in tax revenue.
For every tax credit dollar approved under California's Film and Tax Credit program, at least $24.40 in output, $16.14 in gross domestic product (GDP), $8.60 in wages, and $1.07 in initial state and local tax revenue will result from production in the state of California.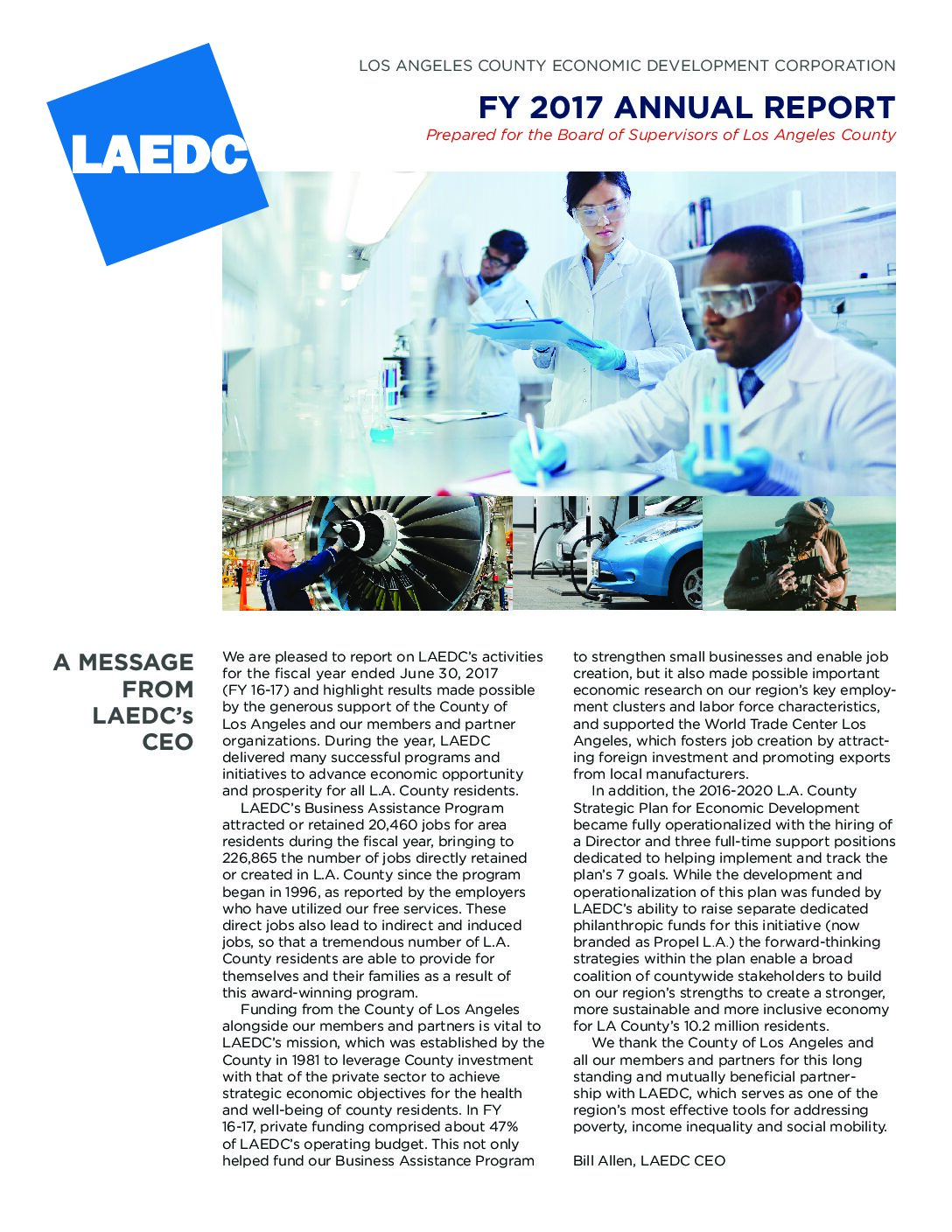 Bill Allen, President and CEO of LAEDC, and Shannon Sedgwick, Director of LAEDC's Institute for Applied Economics, share key findings from the California Film and Television Tax Credit Program 2.0 report.