More than 350 people from the education, government, and business sectors joined the Los Angeles County Economic Development Corporation (LAEDC) for the launch of their 2022 Economic Forecast "Navigating Through Continued Disruption and Uncertainty." 
Julia Coronado, President & Founder of MacroPolicy Perspectives LLC, shared the national perspective and Shannon Sedgwick, Director of LAEDC's Institute for Applied Economics presented the California forecast. Attendees also had the opportunity to attend breakout sessions focused on housing, infrastructure, and innovation. Expert panelists discussed how each ecosystem will continue to improve as the national, state, and regional economies recover and grow following the COVID-19 pandemic.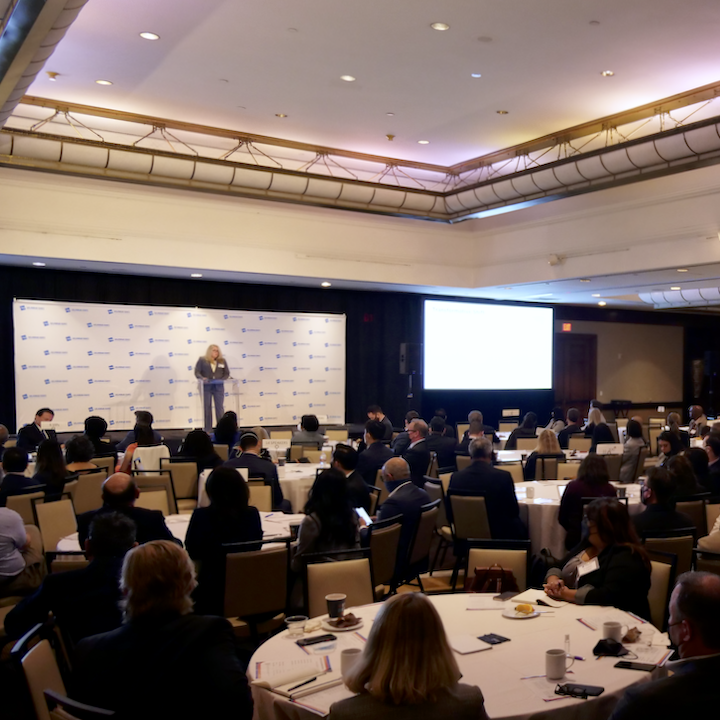 "Real GDP growth in 2021 was the strongest since 1984, and job gains have defied the recent streak of jobless recoveries. This was likely because the policy response to the pandemic was 'Go Big, Go Early​,'" said event keynote Julia Coronado. "The government provided a historical amount of cash support to consumers boosting their disposable income despite job losses while the Federal Reserve's quantitative easing policies lowered interest rates and boosted financial wealth." 
However, according to Ms. Coronado, these policies and the frictions caused by the pandemic left us with the highest inflation since the early 1980s. Firms are still grappling with disrupted supply chains and difficulties managing price pressures, including increased price sensitivity from consumers. 
"The U.S. GDP growth should moderate substantially in 2022 from a torrid pace as policy support is withdrawn," Ms. Coronado continued. "But pent-up demand for cars, weddings, restocking of inventories and home constructions, are all potential tailwinds that should support still robust growth." 
Offering insights and additional changes to the national economy, Shannon Sedgwick highlighted some transformative shifts that will impact the economy, including how people work. 
"The share of the labor force categorized as non-temporary freelancers has increased as high-skilled workers leave conventional full-time work for flexible employment alternatives. Freelance work is expected to keep growing over time. Remote work was cited as a top reason for entering the freelance workforce, being mentioned by around 54 percent of new entrants," Ms. Sedgwick said.
"Remote work has allowed many businesses to stay open throughout the pandemic. A recent survey finds that only 23 percent of workers want to go back to full-time office work.  And what have workers been doing with the extra time they have not commuting to their job? Well, 40 percent of that extra time has been spent doing extra work." 
Increased digitization in the provision of services during the COVID-19 pandemic will likely result in permanent changes in how certain services are provided and have associated cost and labor market implications. The COVID-19 pandemic has accelerated the pre-pandemic shift towards e-commerce and away from brick-and-mortar establishments. Small businesses may find creating or expanding an online presence necessary in the new e-commerce age. 
Despite progress and opportunities for continued growth, Ms. Sedgwick was cautious of future economic disruptions, especially with high housing costs, a decline in population, and the statewide minimum wage increase and key upcoming labor contract negotiations occurring in 2022. "Future individual, organizational, and governmental responses to the pandemic are uncertain and will determine the extent of the recovery and the form that the recovery will take." 
The closing plenary session was a robust discussion on how current and future funding should be utilized to ensure advancement of economic growth, sustainability, resiliency, and equity in local communities.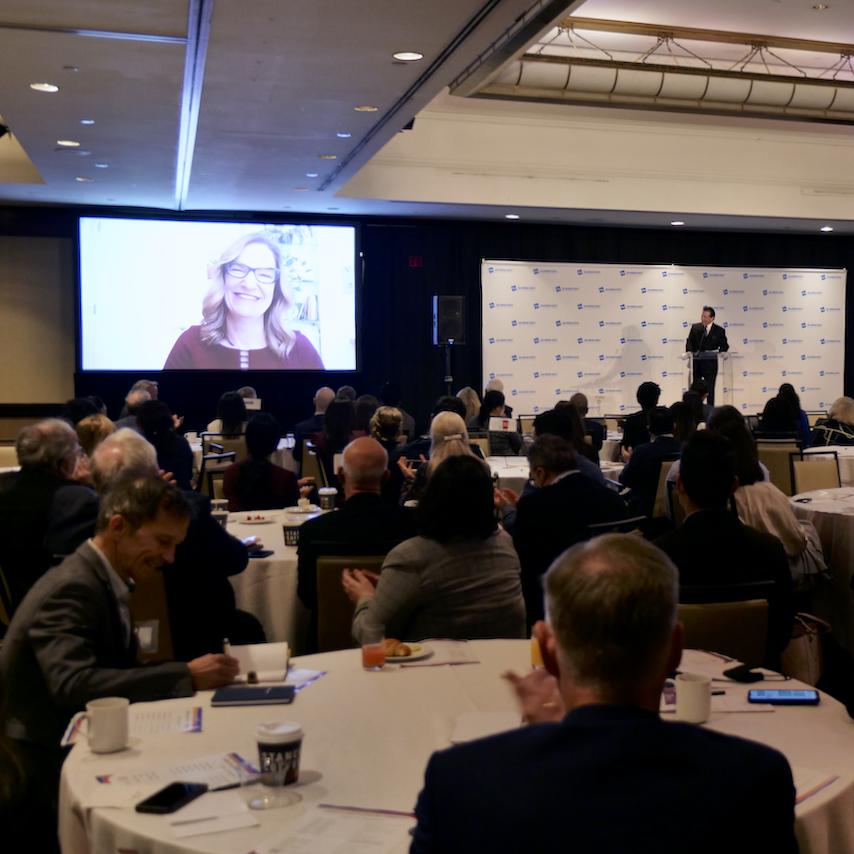 About the Economic Forecast: Each year, the LAEDC Economic Forecast offers attendees valuable insights into local, state, and national economic projections. The Economic Forecast events include thought leaders, industry experts, speakers and panelists to identify specific areas to advance economic growth, sustainability, resiliency, and equity in local communities and throughout the region.