Meet Morgan's Naturals – a woman-owned small business started by Ashakia Morgan to provide inclusive and all-natural hair products.  Seta Zorabian, Together for LA Regional Manager at LAEDC assisted Morgan, and nominated her as a Wells Fargo Open for Business Fund 2021 Los Angeles Community Champion.
Morgan launched her business just months before the pandemic struck, inspired by her postpartum journey to create a product that could combat the hair breakage she was experiencing.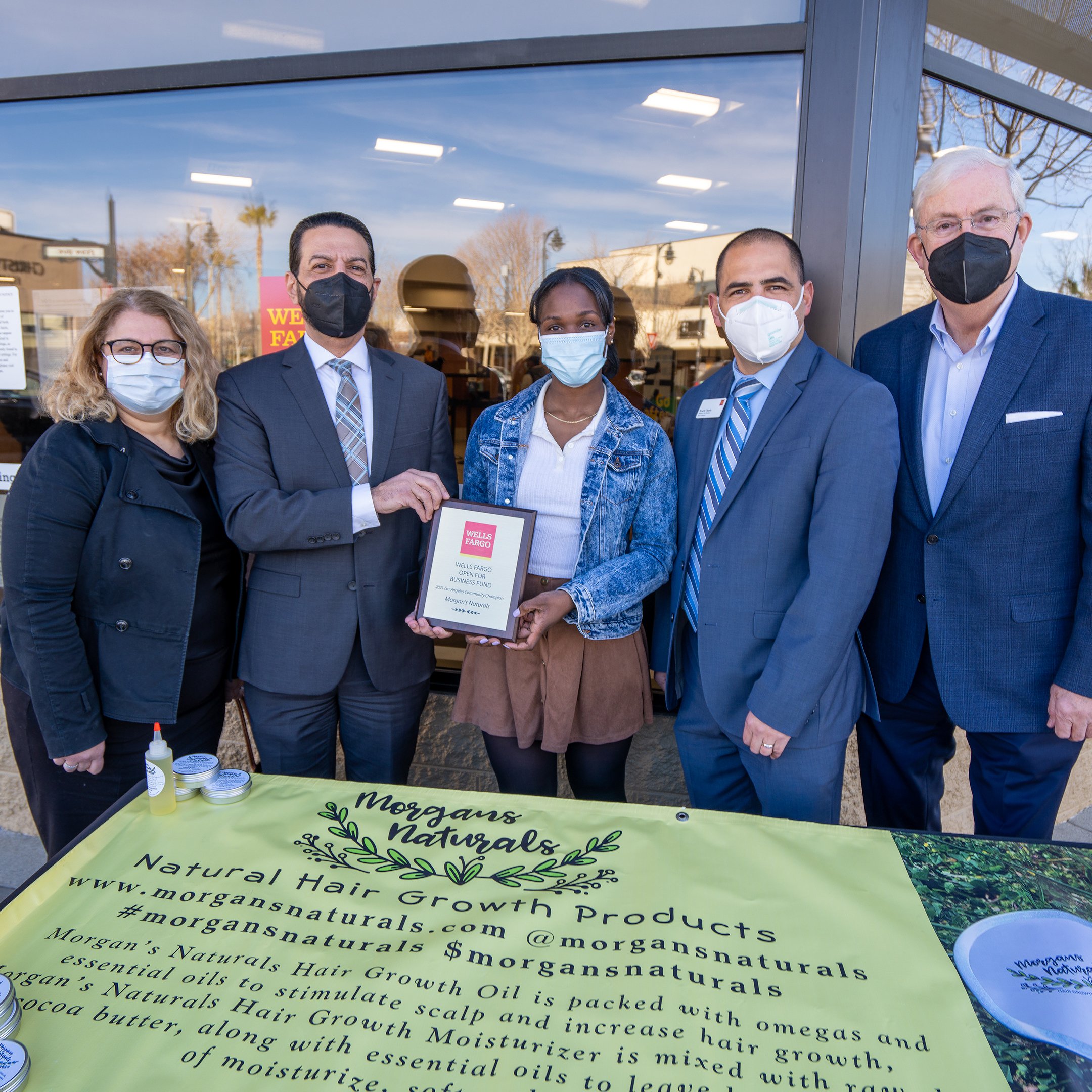 While balancing a newly-launched business and the challenges of COVID-19, Morgan also worked with nonprofits in Lancaster to provide resources and opportunities to the women and foster youth – hosting events like tea parties to bring members of the community together.
This month, we visited Ashakia in Lancaster to celebrate her role as a mentor and congratulate her for being a Wells Fargo 2021 Los Angeles Community Champion! Thank you Wells Fargo and Together for LA  partners for uplifting entrepreneurs who are leading with purpose.