LAEDC's Workforce Development team partnered with Visa to host Financial Football on February 11th at NFL headquarters for high school students in the Los Angeles region. Students from Fremont, Jordan, and Lynwood High School were given the opportunity to take their financial education into their own hands while gaining fundamental money management skills.  
Students participated in the financial literacy games and heard from Congresswoman Barragan, State Controller Betty Yee, Derwin James of the Chargers, and Robert Woods of the Rams. These speakers shared their personal stories and the importance of proper money management, emphasizing the value it would bring to their futures.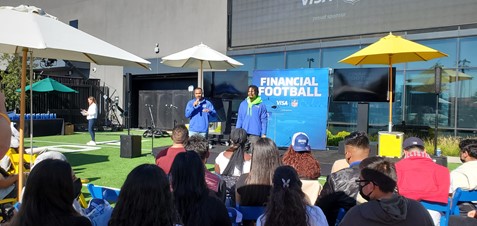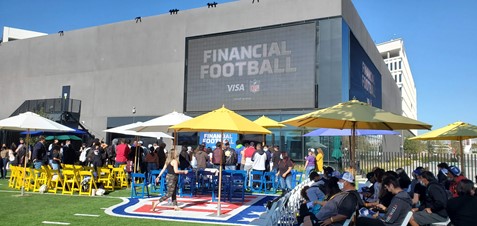 Visa's financial education initiative has grown into a robust, multi-faceted program used by government officials, educators, consumer advocates, and financial institutions to teach individuals of all ages and backgrounds essential financial skills. 
To learn more about our Workforce Development program, click here.