On February 11th, 2021, the E4 Mobility Alliance met to explore emerging companies and workforce opportunities in non-vehicle technology companies which make electric cars more accessible.  This included LA-based innovative charging solutions companies such as mobile-phone apps and last-mile EV transit solution businesses.
Equity of access to EVs and equity of access to well-paying jobs in the industry were major topics explored during the discussion, in support of LAEDC"s vision of an equitable economy with more widely shared opportunity.
As a sponsor of this event, Center for a Competitive Workforce thanked the region's advanced transportation companies for continuing to increase partnerships with LA County's 19 community colleges, to develop and utilize talent pathways into the industry.
e4 is the industry council focused on Southern California's advanced transportation industry, with emphasis on electric vehicles.
The featured speaker was Kamaele Terry, Cofounder and CEO of ChargerHelp!, a company which has developed a mobile phone app that coordinates repair workers with charging equipment that needs to be repaired.  Kamaele started the discussion by noting that Los Angeles is one of the most polluted cities in the nation, but she said the impact of pollution on her community wasn't something she contemplated growing up.  Her concerns were more focused on access to opportunity and economic mobility in her community, which was lacking.
Many of LA's thriving industries seemed off-limits to her and people from her community.  However, LA's fast growing EV industry does offer a lot of opportunity.  With the new mandate for EVs in California, there's a need for EV parking places with charging stations, and we need to make sure they are working.  ChargerHelp! Is a mobile app that provides timely notification of a needed service call and an efficient system for tracking and servicing non-working chargers.  The app also coordinates the dispatch of repair personnel.  This system will create jobs as part of the EV ecosystem and improve reliability of the infrastructure to increase adoption of EVs.  The company supports infrastructure and creates equitable, well-paying jobs, to implement an equitable green transition.  Kamaele emphasized the need for education and training on the skills needed in this industry, along with other soft skills, and helping disadvantaged community residents access these opportunities in the EV industry.
Kamaele then moderated a panel discussion with leaders from LA's non-vehicle EV industry, primarily related to charging infrastructure.  She challenged the audience to extend their reach to embrace, educate and train  underserved communities on the necessary skills to increase opportunity and access to good jobs for people who haven't always had that opportunity, such as in the Crenshaw District, Boyle Heights, East Los Angeles and other communities.

PANEL:
Tosh Dutt, Founder and CEO of ChargeNet is focused on charging solutions at fast food restaurants, of which there are about 30,000 in California.  You are able to order charging on the same screen as you order food, in locations where their hardware is installed.  It becomes an issue of convenience, allowing you to do something while charging.
Josh Aviv, Founder and CEO of SparkCharge talked about his company's innovation of using a mobile app to order charging as an on-demand service that comes to you.  For example, you could say, "Hey, Alexa, bring me 50 miles of range."  This completely changes the user dynamic and experience and puts EV drivers "in charge" in a totally new way.   He said the momentum is building for their service, which is actually provided by third parties who use their systems.  So this creates revenue opportunities for a network of businesses and workers, from large scale OEMs to utility companies and roadside companies, and even 1099 workers who might normally drive for Uber or Lyft.  This also brings charging access to places where there is no infrastructure.  A charging station can be anywhere at the push of a button.
Mike Calise, Head of Americas of Tritium Charging noted his company is the world's largest suppliers of DC fast charging hardware.
Mike talked about the past ten year slow ramp of electric vehicle market growth but says we have entered the hockey stick of exponential growth.  It happened later than you might expect, but once you enter this growth phase, mass adoption will now happen in a shorter period than you think.  Complete migration over to electrification is coming and important to unleash massive EV adoption.  He thinks the Biden administration's intent to support EVs will also provide tailwinds for the industry to grow.
Alyssa Haerle, Director of Transportation Development at Circuit talked about Circuit's business of first-last mile solutions, using an all-electric, short-trip fleet that connects residents to public transit and other local hotspots like shops, food and local restaurants, health and transit.  The service, which is running in some communities, is inexpensive or free depending on city partners and related programs.  The Circuit service is focused on equity, including for women who don't drive electric vehicles as often as men, giving more people access to a fun electric transit service for first-last mile.  The company wants to reduce congestion and air pollution, supporting shared transit and reducing the need for single-passenger cars.  Alyssa also talked about the low cost of operations of EVs, and the misperception of fleet operators that "you can't do electric right now," based on cost.  She said it is ready now and Circuit is proof; their operating costs for the fleet show that it is not expensive.
TALENT
All the panelists weighed in on skills they are seeking in new employees. Kamaele opened up by stressing the importance of transferrable skills.
Mike:  We are looking for customer service skills, people who are good on the phone, good at troubleshooting, open mind and good with people.  We have a sizeable growth in customer service in both B2B and B2C.  At the production facility we are looking for people who can apply decals, test products using a test jig, and those who can learn by doing.  Mike offered the idea that oil and gas industry workers can transfer into the EV charging industry and apply their skills to new careers if opportunity decreases in their old industry.
Alyssa:  Customer service skills and passion are top of mind for our hiring process.  We can train most of the other skills. We hear a lot about STEM skills, but being able to communicate and explain the EV industry without using a lot of jargon is important, to advocate to potential repeat customers.  The passion all ties in, along with the economic reasons for moving to EVs.  Being able to communicate is important at the driver level and at corporate.  Driving skills are important too of course.
Josh:  Tremendous passion and motivation are important and we want someone who buys into the mission of SparkCharge. We also believe in hiring a very diverse workforce because the consumers are very diverse.  You need to have an employee base that relates to the people of the region, it is a competitive advantage.  They are looking for customer sales, engineers, technicians and other hires.
Tosh:  We need a labor force that understands installation of solar and batteries, we need people who understand fast-food restaurants, and we are also building a sales organization.
EQUITY & DIVERSITY IN THE EV WORKFORCE:
All of the panelists participated in a significant amount of discussion about the importance of prioritizing diversity of all kinds in their workforce. The communities that you impact are also the communities where you hire and deploy capital.   This content is worth a listen and appears at the 55:00 mark of the webinar video.
Learn more about the future of this industry and its workforce in LA by viewing the webinar recording.
ABOUT e4 MOBILITY ALLIANCE:  Advanced transportation industry leaders engage around new market trends, future programs, partnership building, talent development and policy advocacy through the e4 Mobility Alliance Council.  The Council's logo e4 stands for the Energy, Equity, Environment, and Economy – all relevant and timely goals for industry leaders.  The e4 Council's focus for the 2021 and 2022 center on the electric vehicle industry ecosystem in Southern California. See LAEDC's EV Report here.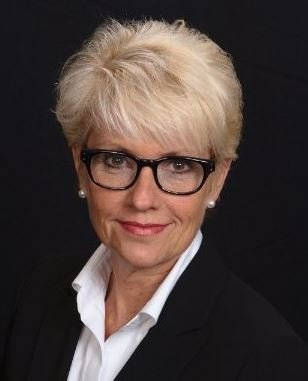 Engage with e4 by contacting Judy Kruger, Senior Director of Strategic Initiatives at LAEDC: [email protected]