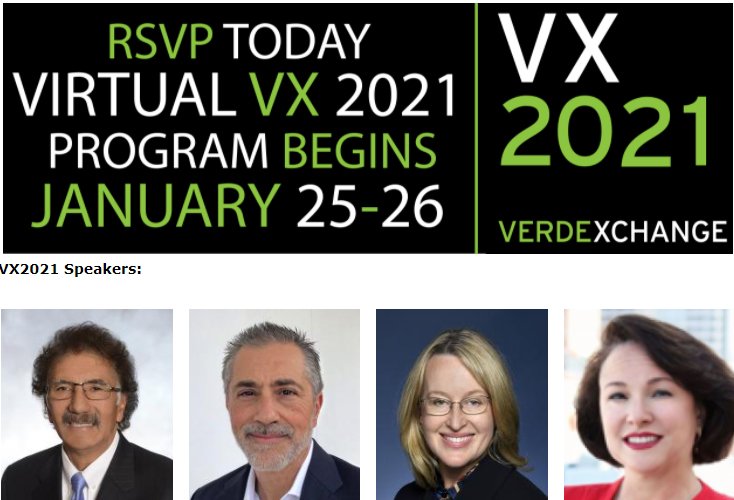 LA's VerdeXchange conference, January 25-26 occurs amid changing federal priorities, with billions in federal stimulus for electric vehicles and clean/green technologies expected.  LA has a growing and competitive green economy, with hundreds of business seeking growth and creating jobs.  VerdeXchange provides a regional platform to accelerate deals and boost this sector.  Learn more at the VerdeXchange website.  LAEDC is a founding sponsor, in keeping with our vision for an equitable, growing resilient and sustainable economy.
For 14 years, VerdeXchange's annual cross-platform California conference has gathered accomplished clean and green tech entrepreneurs, energy & water companies, blue economy mavens, advanced vehicle manufacturers, soft & hardware developers, public policymakers as well as: procurers, innovative financiers, and environmental stewards "under-one-roof" to assess what's in-market, about to be in-market, and what's needed in market to propel the global, trillion dollar verde economy.
VX2021 will take place virtually this winter beginning Monday & Tuesday, January 25-26, 2021 and continuing through February and March as series of virtual events that build on and confirm the central thesis of previous VerdeXchange conferences: California and the Western States are opportunity-rich markets for renewables, sustainable practice, finance, clean and green tech solutions to address the Climate Imperative and propel global economic recovery.