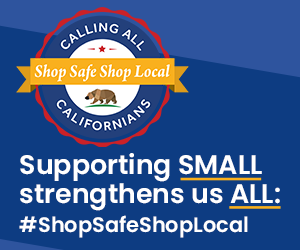 As part of the Safer at Work campaign, and LAEDC's continuing commitment to help at-risk businesses reinvent and survive, new tutorials have been posted to help small businesses manage tight capital, create social media marketing, create online stories, improve operations and more.
The videos are free to watch and multi-lingual (English and Spanish-language) and all that is required is contact information, to help LAEDC monitor business response and provide additional  support to businesses in need.
This work is part of LAEDC's public-benefit, nonprofit mission to advance equity, sustainability and resilience as we work to help businesses recover and grow in the wake of the COVID pandemic.  In addition to the videos, LAEDC's business assistance team has added staff and stands ready to provide confidential, no-cost consulting to help businesses overcome difficult challenges.  Part of the assistance includes the Safer at Work communications campaign designed to help your business, staff and patrons remain safer in the workplace, to reduce the risk posed by COVID while supporting local shopping and support for our vital small business community in LA County.
Visit the LAEDC.org/recovery webpage to view videos and engage with our team if desired.