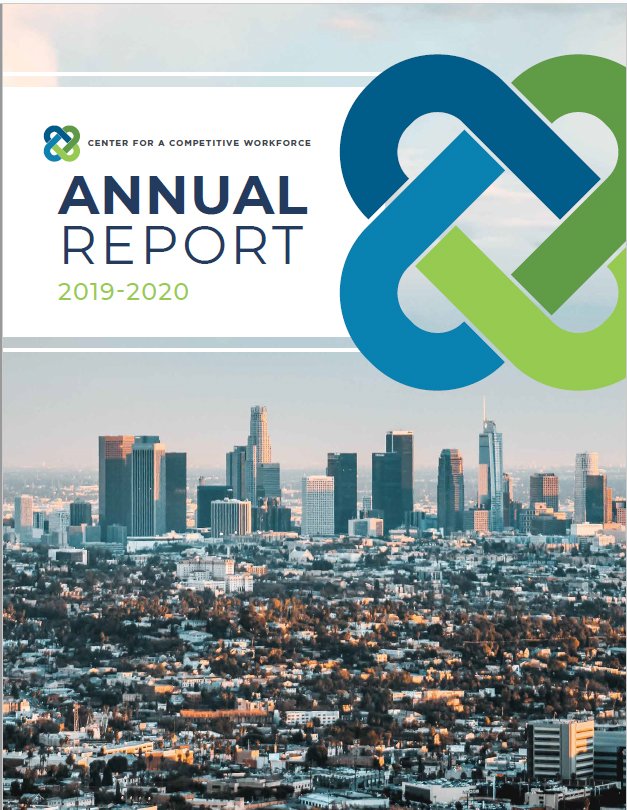 LAEDC's partnership with the 19 community colleges in the LA Basin continued to deliver results, facilitating industry-education partnerships and work-based learning opportunities, benefitting the very diverse student body attending our region's community colleges.
Learn about the work of the Program Advisories, as faculty interact with businesses to update curricula to support evolving business needs, and the introduction to talent pipelines to businesses to improve recruiting connections for industry… along with much more progress that CCW is driving.
Please take a look at the CCW Annual Report, which provides a great overview, and will be of special interest those those involved in workforce development.
LAEDC thanks its partners, the 19 community colleges in the LA Basin, as well as the Center for Excellence of Labor Market Research at Mt. San Antonio College.