The struggles and innovation of the massive Arts sector in Los Angeles was discussed September 18th at LAEDC's Digital Media & Entertainment (DME) Council, as speakers talked about how the pandemic has hurt the viability of many Art and Culture nonprofits, individual artists, and of course physical attendance at Arts events….while also offering opportunities to adapt, reinvent and innovate to keep the Arts thriving.
Judy Kruger, who leads LAEDC's DME Council moderated the event and also provided a wealth of links to resources for artists and nonprofits in the sector and beyond, which are included below.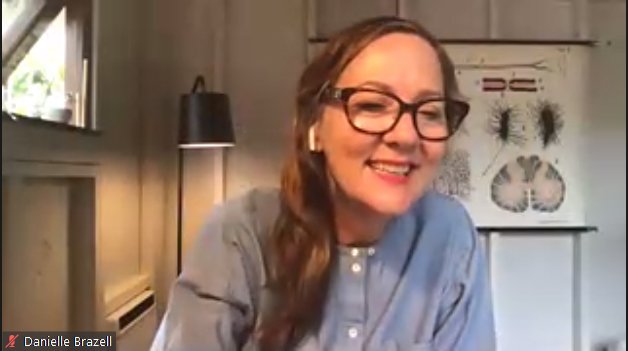 The featured speaker was Danielle Brazell, the General Manager of the City of Los Angeles Department of Cultural Affairs.   She pointed out that one in six jobs in the LA region is created through the creative industries, that 16% of LA's employment is in the creative industries, and beyond "employment," millions of people in the LA region are artists of one type or another.
Danielle noted that LA is an Arts super-city, and the nonprofit arts and culture ecosystem is the engine for the creative economy.  "We are limiting ourselves if we are not providing equitable access to the training programs that are needed to build creative skillsets.  You must be proficient in those skillsets to be part of the creative economy. That skill development starts in kindergarten.  We know that creativity is going to help create our future… and in this moment of massive global disruption, we need creativity more than ever."  She said that COVID has showed us that we as a human species need to connect, and need ways to voice our experience and "project" (visualize) what is possible.  She also talked about the hardships wrought by the pandemic, "The pandemic has revealed the fragility of the nonprofit sector," and noted that free and low cost arts infrastructure in underserved neighborhoods is at risk, and there wasn't enough to begin with. "We have about 750 cultural and arts nonprofits, and they have smaller cash reserves… but generate billions of dollars for regional economy, even though most have budgets under $250K/yr."
She advocated for accelerating recovery via our nonprofit partners, neighborhood cultural centers, and via works programs to get people back working.  "Many of our artists are able to pivot to the commercial side, and workers in our entertainment sector are now considered essential workers."  She asked, How do we as a community recognize that commercial production can be transactional…while the nonprofit sector is more about transformational energy that fuels the larger economy and is part of the innovation ecosystem that supports the entire LA economy.
"We end up losing if we miss out on the creative ideas.  I want to move us from transaction to transformation."
She also indicated that what is needed most are cash infusions and relief funds, as well as a multi-year operating resources and technical assistance related to upgrades. Working capital allows you to build things.  She also reflected on the importance of the arts for our mental health, "We need the arts, we need creatives to get through this.  The arts will get us through this," indicating that the mental health crisis that arose from the pandemic can be addressed in part through the arts.
In practical terms, Danielle said that if we look at cost structures, costs are lower for events, which is helpful, such as with LACE's recent event.
She gave a shout out to KCET, which has been lifting up local arts, artists and curators, through platforms like Artbound.
She also bluntly assessed the financial challenges ahead, by mentioning the Dept of Cultural Affairs is funded by tourism which is struggling, and indeed the entire City government is under budgetary pressure which is likely to result in budget cuts.  "We are especially focused on keeping our remaining service levels directed to low income communities of color," because that is so important.  She thanked City of LA EWDD, because that team understands how our region integrates culture into our innovation, self-determination, and authentic, local creation that powers jobs and the economy, making our city unique and vibrant.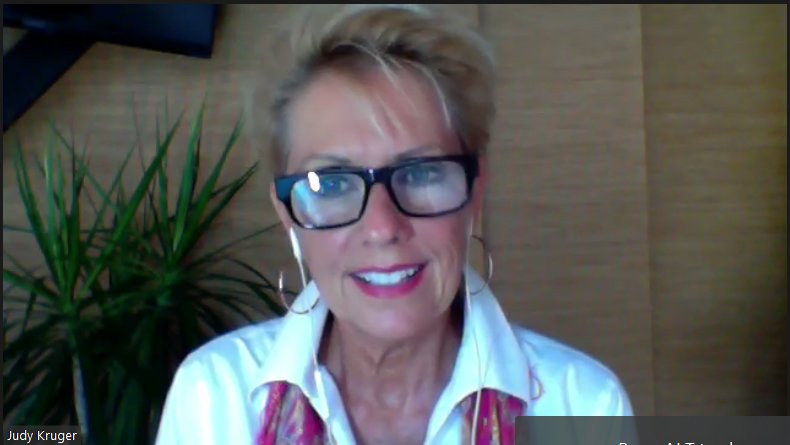 Judy Kruger mentioned LAEDC's Community Connectory, which has done a tremendous amount of outreach, recognizing the importance and vulnerability of the arts and entertainment businesses and especially nonprofits.  Connectory has been helping small businesses, nonprofits and diverse entrepreneurs access resources including loans and capital during the pandemic.  (SEE LIST OF RESOURCES BELOW).  Community Connectory is one of the ways LAEDC is supporting greater equity, resilience and recovery in the LA County economy.  She noted that all the layers of the creative economy attract people, businesses, and jobs. Beyond that, " we can't overlook the ability of the arts to help the soul recover and deal with this crisis and support our mental health."
Sarah Russin, Executive Director of LACE (a communal center to create dialog around contemporary art) thanked LAEDC for taking action to support the arts and the related nonprofit sector, because there is so much need. She also talked about the changes brought by the pandemic, some of which have been interesting. "We have learned a lot about Zoom, including how long content should be, and there is a different kind of intimacy of being up-close on the screen, such as with artist interviews."   Fundraising has become more complex in some regards.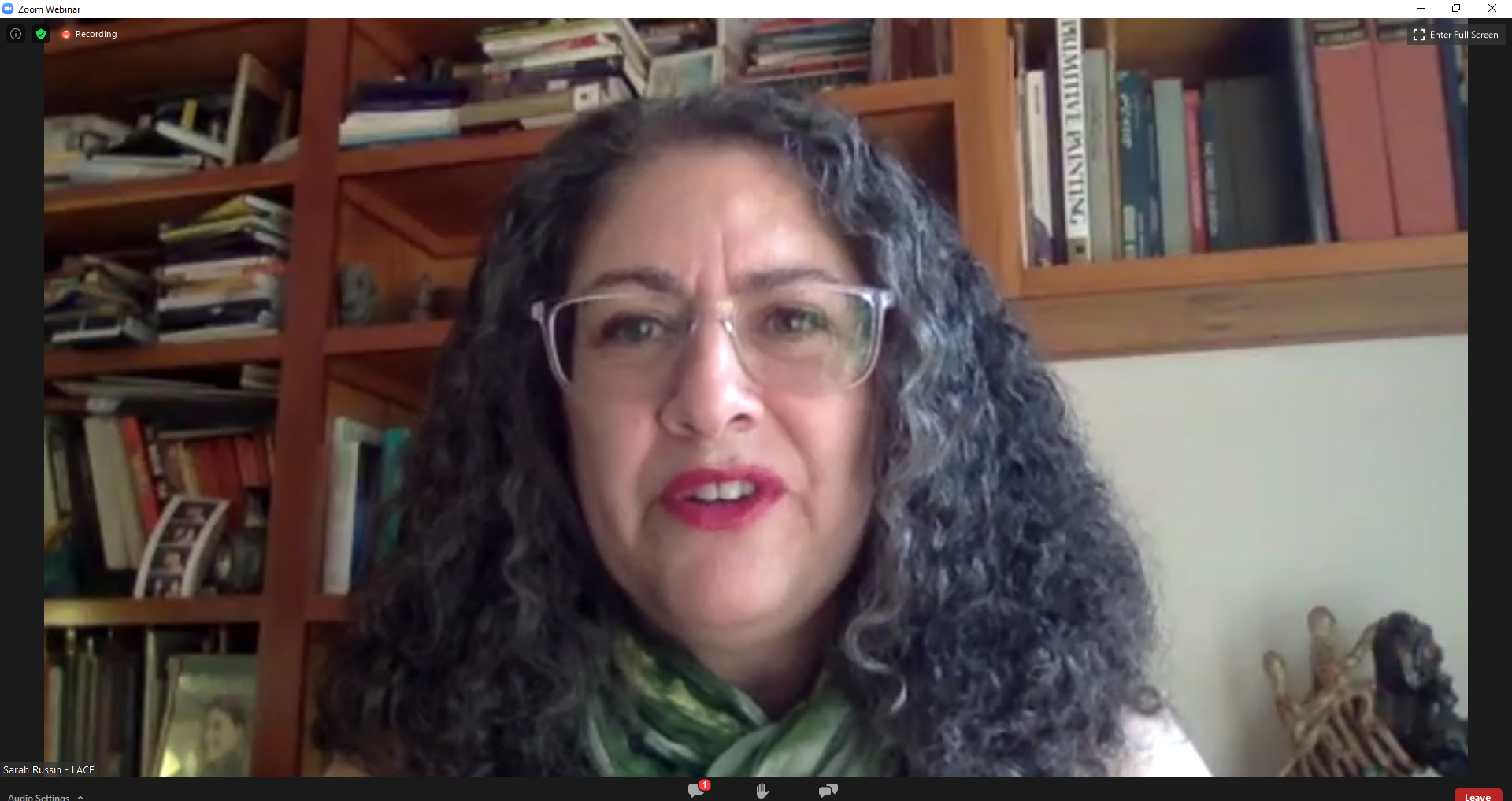 She had some sobering reflections on our state of affairs… "but there is optimism, being in a small organization by nature requires optimism, and solving problems is something we are used to doing.  We are always used to pivoting, so that has helped prepare us."  Sarah mentioned the LA Visual Arts Coalition is comprised of 15-20 small visual nonprofits that are sharing info about the crisis and relief, as well as providing mutual emotional support for leaders of these groups.  "We will be doing some team fundraising and PR around our combined work.  Sharing is a mechanism for survival and thriving.  And we are raising money for the individual artists."
"Artists are thinking about these new digital platforms as way to connect with audiences."  Filming dance, for example, and the video capture of "An offering of honor," involved a live drummer and singing, and LACE has a long history of doing socially and politically oriented programming.  "Now, we are moving these programs online, with video openings for exhibitions," such as featuring artists from El Salvador.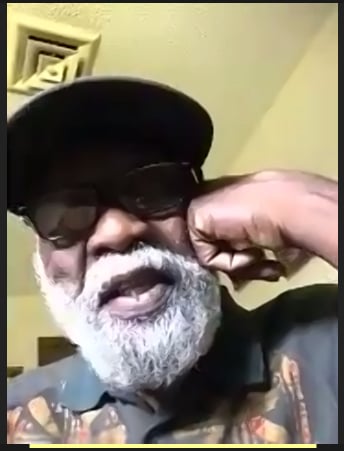 Ben Caldwell, Artist and Sole Proprietor of Kaos Network talked about the adaptation required by individual artists and those in the industry.  In some ways, the pandemic has had a silver lining, because it has given creative time to many people. "I've been able to sharpen my axe on creative tools," he said, emphasizing that those in the Arts community need to adapt, innovate, and look for new platforms and new ways to connect their art to audiences.  "We are working on micro-industries such as building approaches to last mile to connect important nodes like healthcare, and more.  "We are trying to build out the stop for Leimert Park, because these new vehicles are allowing artists to produce new VR/AR creative experiences, to work on production using cultural resources in Leimert Park, teaching the community how to fish."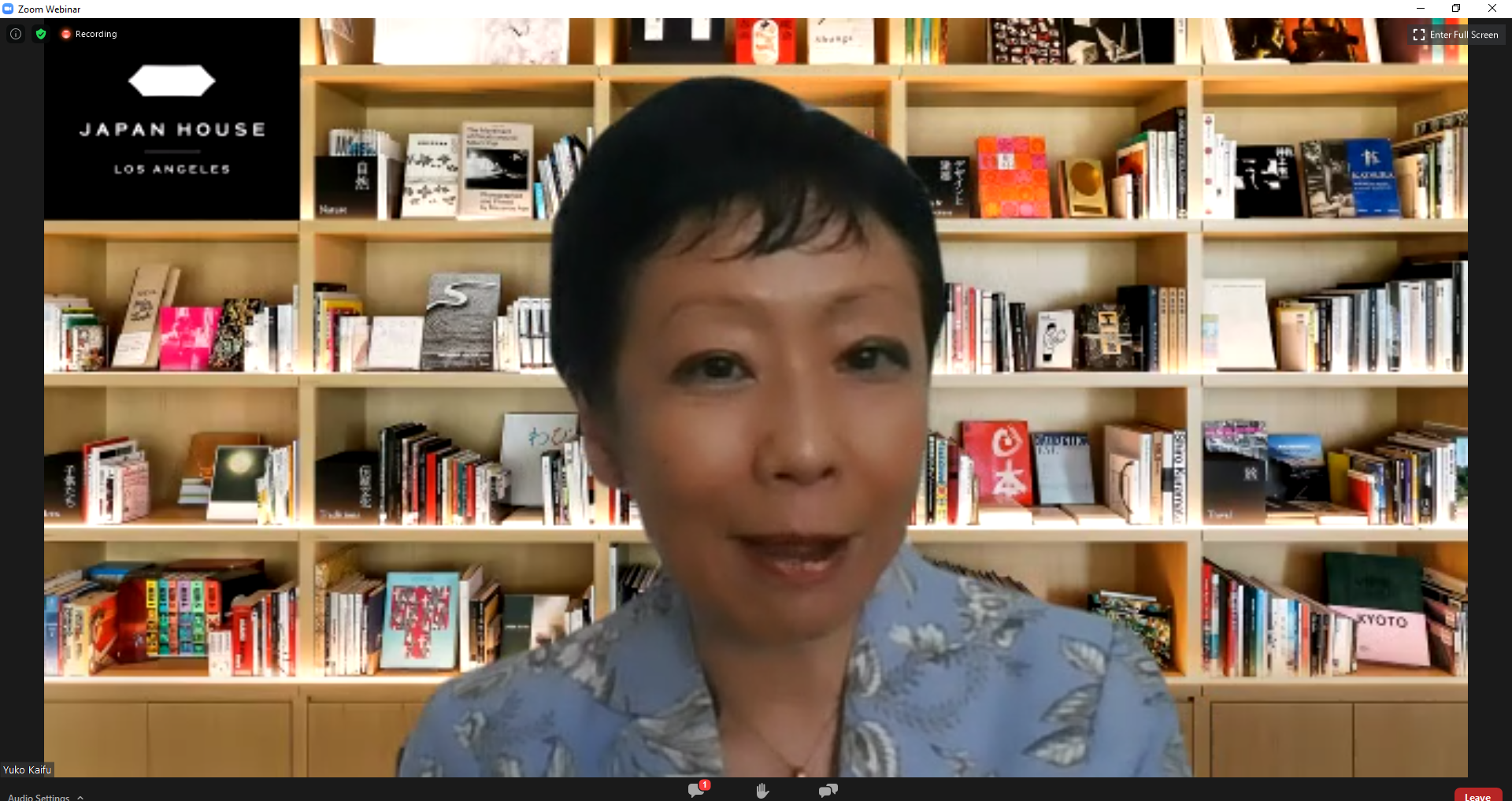 Yoku Kaifu, President of Japan House Los Angeles pointed out that Los Angeles is one of the most diverse cultures in the world.
Yoku said, "It is hard to provide experiences the same way online.  But we decided we can provide peace of mind for people during the pandemic.  In the past, people had to pay for travel to make international programs happen, but now we can utilize zoom and other platforms, and invite speakers from Japan, without that cost.  We also became aware that audiences don't have to be just local people.  We found we can reach international audiences.  Using technology is creating a better international experience."
Yoku said they are really looking forward to the reopening of Japan House facilities and its gallery.  "Our next exhibit, Windology, will be about windows from a cultural perspective…Windows divide the inside and outside but they are connectors too. It will also be available as a virtual tour online."
————–
Join the conversation next time, by attending LAEDC's industry councils, for advanced transportation, aerospace, and digital media and entertainment.  Watch LAEDC's calendar for details, or contact Jacqueline Johnson at LAEDC, at [email protected]
Please support LAEDC's mission of advancing equity, sustainability and more widely shared economic growth by becoming an LAEDC member.  Contact Shane Cullen at LAEDC for details, at [email protected]
————
CRISIS RESOURCES for the Arts Community
Artists:
Soze Artist Relief Fund Grant – https://www.wearesoze.com/relief-fund
Getty and CCF LA Relief Fund for Visual Artists – https://www.cciarts.org/LAEmergencyRelief.htm
Artist Relief Fund Grant – https://www.artistrelief.org/about
Arts and Culture Leaders of Color Emergency Fund – https://docs.google.com/forms/d/e/1FAIpQLSfv4AazvLFVUNAgXoxqBqfZ7jJVkrMroa-CET6Vt6XygR-CaQ/viewform?fbzx=-1350547368519960039&mc_cid=e345b2a70c&mc_eid=44193bc96c
Music: 
California Jazz Foundation Grant – https://californiajazzfoundation.org/how-to-apply-qualify/
AGMA Relief Fund – https://agmarelief.org/
Equal Sound Corona Relief Fund – https://equalsound.org/musicians-corona-relief-fund-application/
Jazz Foundation of America Covid-19 Fund – https://jazzfoundation.org/covid19fund/
Music Academy Covid Relief – https://www.grammy.com/musicares/get-help/covid-19-relief-faq
Sweet Relief Music Covid-19 Fund – https://www.sweetrelief.org/covid-19-fund.html

Visual Arts:
Gottlieb Foundation Emergency Arts Grant – https://www.gottliebfoundation.org/emergency-grant
Artists' Fellowship Financial Aid – https://www.artistsfellowship.org/finacial-aid
CERF Emergency Relief Fund – https://cerfplus.org/get-relief/apply-for-help/craft-emergency-relief-fund/
Foundation for Contemporary Arts Emergency Grant – https://www.foundationforcontemporaryarts.org/grants/emergency-grants
Pollock – Krasner Grant – https://pkf.org/apply/