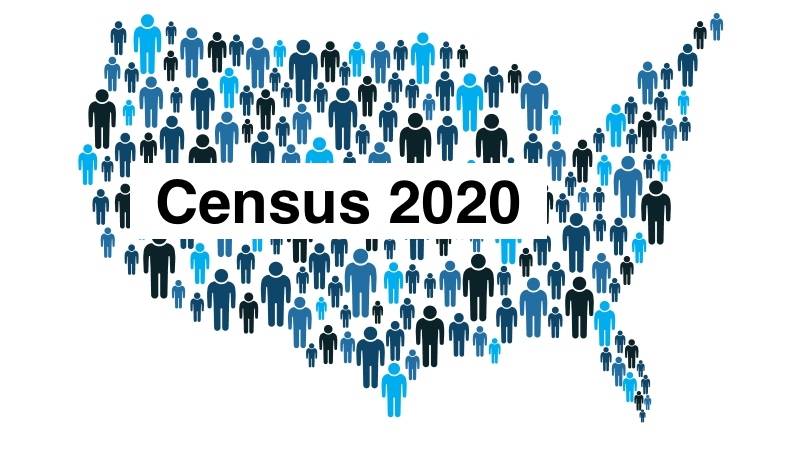 Our region is behind on submitting Census forms, and this will hurt our representation in Congress and funding for programs in the region if we don't collectively encourage everyone to fill out the form.  Please put up a sign, remind friends and colleagues, do what you can to help people get this completed.
Promoting the 2020 Census and encouraging your employees, customers, and community to complete their census questionnaire before October 31st is one of the most important actions you can take this year. 
Why is the census so important?
Census Responses = $$$ Billions of federal resources for hospitals, schools, roads, workforce development, fire, police, and much more. These are investments that contribute to a strong community and economy and will assist in our recovery when the COVID-19 pandemic is over.

 
Emergency planning such as our current public health crisis relies on accurate census data.
Data for Business Growth. Census results could affect California's economy and business. The data will be used to inform how companies grow, create new jobs, hire staff, launch products, and realize ROI in the coming years.
How can you help? Take these EASY and FREE steps today!
1. Use this Census Toolkit for Business Owners in LA County. The toolkit provides easy access to social media graphics, a flyer, language for employee communications, and talking points.
2. Post on your social media platforms. Need ideas? Use this video series that showcases real businesses in LA County, like Principio Grocery and Meat Market, sharing information on the census. These Business Census Champions are great examples of how you can get involved. Already engaged? Let us know here and you can be featured as the next Business Census Champion!
3. Email organizations like ReadyNation, who are working to connect businesses to give out free census resources like flyers, posters, stickers, placemats, grocery bags, and more.
Messaging to Share with Employees and Customers
Now is the time to encourage employees and customers to complete their census forms from the comfort of their own home.
Filling out the census is safe and private. In fact, federal law prohibits anyone at the Census Bureau from sharing personal census information, with violations resulting in stiff penalties and jail time. It only asks for basic information (e.g., age, sex, race, type of housing, etc.) for all people living in your household. It does not ask for sensitive information like social security numbers, immigration status or bank account information.
You can do it from home online, by mail or by phone and doing it today will ensure that a census taker will not need to visit in the coming months
Count everyone in your address regardless of sex, age, ethnicity, race, or immigration status. Everybody counts in the census!
Thank you for helping — It is important to all of us, to ensure LA County gets its representation and regional programs are funded properly.  This impacts all of us.