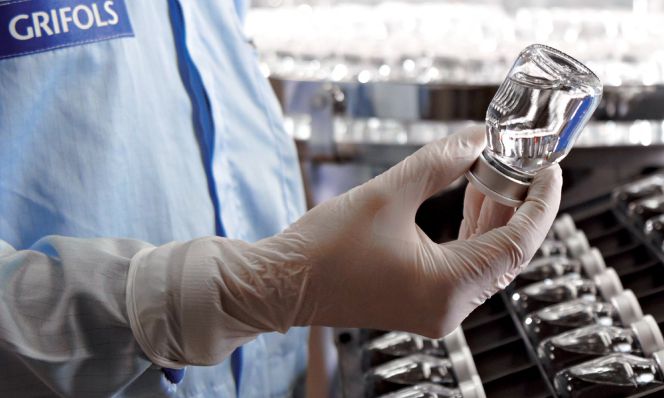 Lifescience company Grifols, with significant operations in LA, is pivoting to serve immediate health needs during the pandemic, using its advanced blood plasma processing operations to advance COVID-19 medical science during this time.  Grifols indicates that it has entered into a formal collaboration with the United States Biomedical Advanced Research Development Authority (BARDA), the Food and Drug Administration (FDA) and other Federal public health agencies to collect plasma from convalescent COVID-19 patients, process this specific plasma and support the necessary preclinical and clinical studies to determine if anti-SARS-CoV-2 hyperimmune globulin therapy can successfully be used to treat COVID-19 disease.
Recovered COVID-19 individuals interested in donating should call 1-866-END-CV19 where trained Grifols specialists will prescreen potential donors and direct them to their local Grifols plasma donor center.
In addition, Grifols has accelerated the development and validation of a proprietary technology TMA based diagnostic procedure, able to detect the virus with a sensitivity equivalent or even superior to that of PCR (polymerase chain reaction).
As Grifols retools and ramps up, LAEDC (team member Bob Machuca) is pleased to be helping Grifols expand into another 105,000 square feet of space in City of Industry.  The company will be adding 30 jobs in the process, which is a good sign that opportunity exists even as layoffs have been big news in the region and the nation.  LAEDC is providing assistance to Grifols, including permitting assistance, plans checks, organizing meetings with key people, and resolving right-of-way issues with the adjacent railway and the city to enable infrastructure installation.  LAEDC's team routinely supports these types of activities and more for businesses in the region, at no cost.
A noteworthy point, LAEDC's business assistance staff is finding that Zoom meetings between city staff and businesses are the "new normal," often yielding very successful outcomes, as is the case with Grifols and City of Industry.  Businesses have individual needs, whether it be permit assistance with the health department, plan checks, or other meetings to facilitate progress.
LAEDC's team is starting to see some recovery as businesses adapt, and every business has individual needs, requiring custom strategies to address recovery.  Through both LAEDC's Business Assistance Program, and through our Community Connectory, LAEDC has been helping businesses in one-on-one conversations, which are provided confidentially and at no cost.  The Business Assistance Team alone has directly helped over 1,100 businesses since the health crisis started, which is a testament to how hard the LAEDC team is working on behalf of the residents of the LA County region.  Contact [email protected] to inquire.
LAEDC is inspired by the work of Grifols, and by the hard work of all employers in the region as they work through this challenging period, prioritizing the needs of the public and their employees.  Thank you to all.
LAEDC is a public benefit nonprofit, and is able to offer these programs focused on jobs because of the financial support we receive from members and philanthropic grants, among other sources.  To help us bring these services to more employers in need, which directly affects job opportunity for our residents, we ask you to please contact LAEDC's Melissa Kham about membership and other support: [email protected]